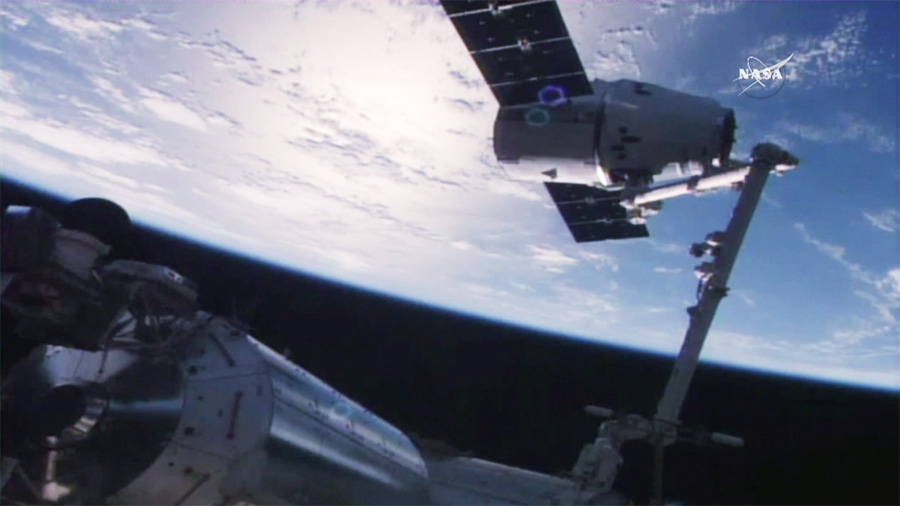 While the International Space Station was traveling 252 statute miles over the Great Lakes, NASA's Expedition 48 Commander Jeff Williams and NASA Flight Engineer Kate Rubins used the station's 57.7-foot (17.6-meter) robotic arm to reach out and capture the Dragon spacecraft at 6:56 a.m. EDT.
NASA Television coverage will resume at 8:30 a.m. for Dragon installation, although it can begin earlier if operations run ahead of schedule.
To join the conversation online about the cargo delivery to space station on Twitter, follow @Space_Station and the hashtag #Dragon. For more information on the SpaceX CRS-9 mission, visit: https://www.nasa.gov/spacex. For more information about the International Space Station, visit: https://www.nasa.gov/station.