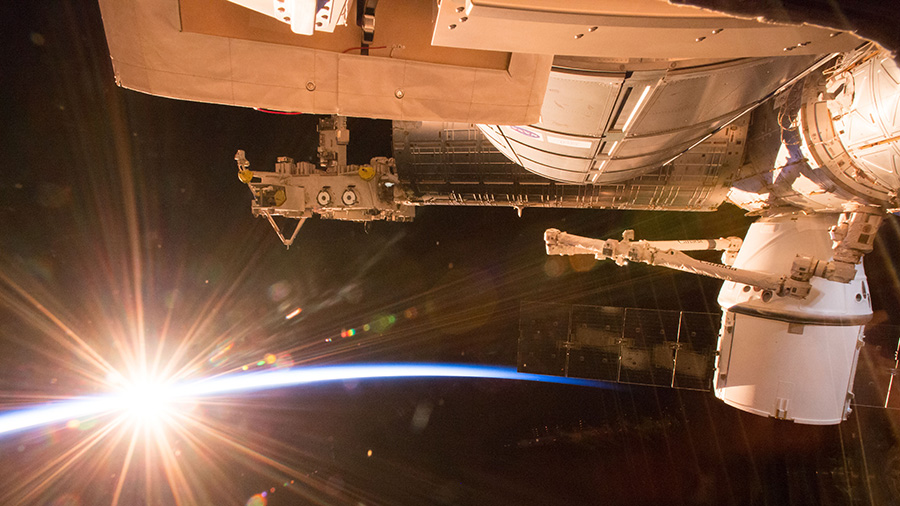 The Expedition 48 crew is beginning work on new science delivered aboard the SpaceX Dragon space freighter. More cargo is also being unloaded from the new Russian Progress 64 resupply ship.
NASA astronaut Kate Rubins has begun work on the new Heart Cells study that will observe how heart muscle tissue adapts to microgravity. Rubins also partnered with Japanese astronaut Takuya Onishi for the Body Measures experiment that researches how the body shape changes in outer space. Onishi later setup Mouse Epigenetics gear that will enable research into genetic expression and DNA in mice and their offspring.
Commander Jeff Williams worked on plumbing activities in the U.S. segment of the International Space Station. He also worked on biological research hardware before moving on to cargo transfers from the new Dragon cargo craft.
Cosmonauts Alexey Ovchinin and Anatoly Ivanishin are unloading gear from the new Progress cargo craft today. The duo also looked at cell cultures for the Kaskad study. Fellow cosmonaut Oleg Skripochka worked on Russian maintenance tasks and joined Ovchinin for the Korrektsiya bone loss study.