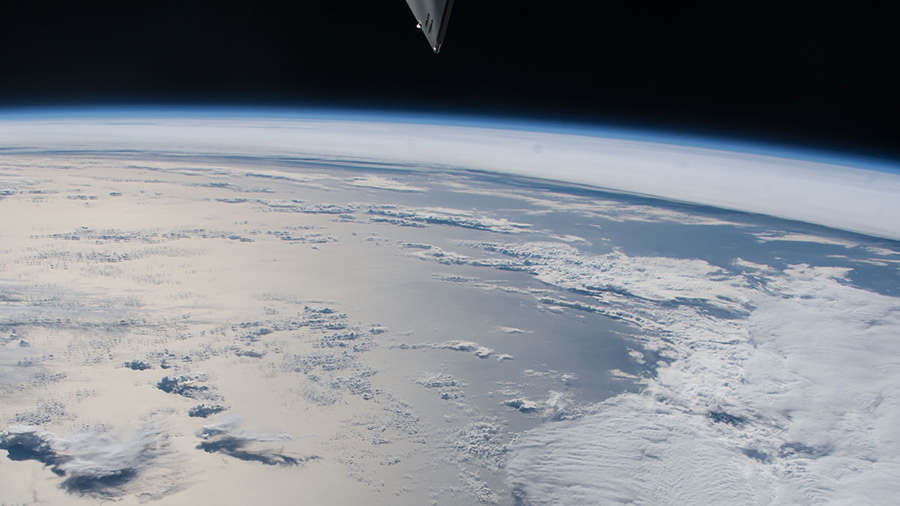 The six-member Expedition 48 crew participated in a series of experiments today exploring how living in space affects the human body. Also, a set of bowling ball-sized experimental satellites was set up for a student contest.
Scientists are sampling crew respiration today to understand the health impacts of living in the International Space Station's closed atmosphere. Astronauts Kate Rubins and Takuya Onishi used a portable device measuring the amount of nitrogen that is exhaled and diffused in the blood.
Onishi also collected biological samples for the Multi-Omics study that is observing how the human immune system functions in space. Commander Jeff Williams set up hardware to research how upper body fluid shifts affect a crew member's head and eye structure.
Williams then joined cosmonaut Oleg Skripochka configuring tiny internal satellites for a planned high school student competition next week. The contest, known as SPHERES Zero Robotics, uses student written algorithms to control small SPHERES satellites performing functions similar to a space mission.
Get weekly video highlights at: http://jscfeatures.jsc.nasa.gov/videoupdate/