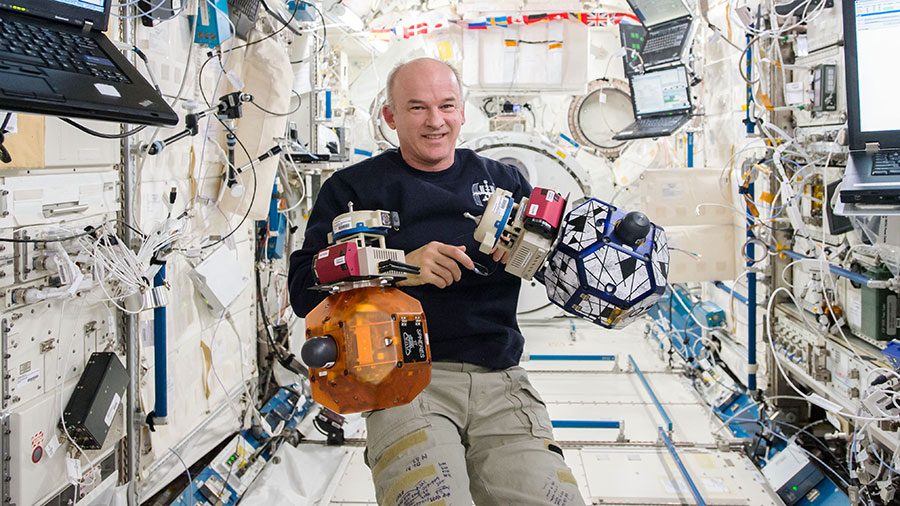 Expedition 48 Commander Jeff Williams has accumulated 500 days of living in space over four missions as of today. Williams, who is scheduled to return to Earth Sept. 6, will break NASA astronaut Scott Kelly's record of 520 days on Aug. 24.
While Williams marked his milestone, he spent most of the day researching fluid shifts from the lower body to the upper body caused by microgravity. The fluid shifts increase pressure on the head and eyes potentially affecting an astronaut's vision. Cosmonauts OIeg Skripochka and Alexey Ovchinin assisted Williams during experiment operations.
Flight Engineer Kate Rubins continued her preparations for an Aug. 19 spacewalk with Williams to install a new International Docking Adapter. She worked in the Quest airlock today gathering tools and equipment the duo will use during their 6.5-hour spacewalk. She also spent some time with Japanese astronaut Takuya Onishi transferring cargo from the SpaceX Dragon cargo craft.
Get weekly video highlights at: http://jscfeatures.jsc.nasa.gov/videoupdate/