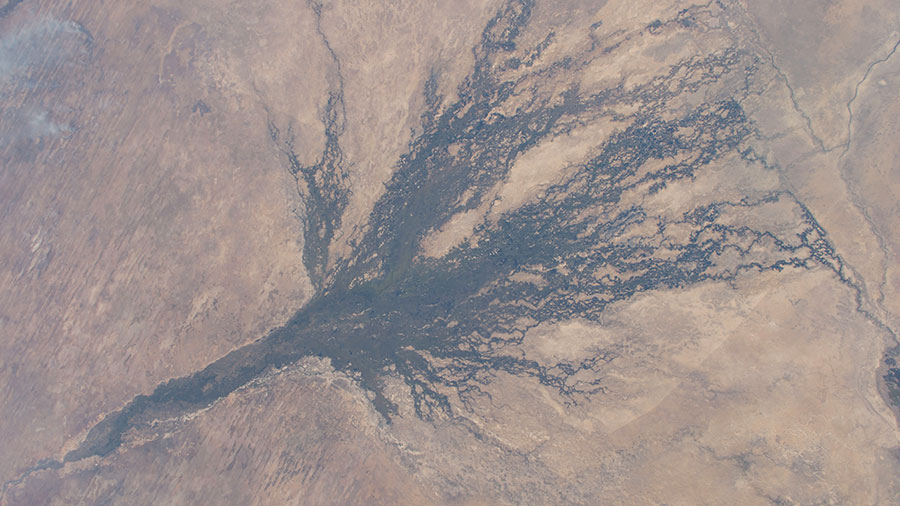 Two astronauts called down to Mission Control today and reviewed next week's spacewalk. In the Russian segment of the International Space Station, a pair of cosmonauts replaced outdated communications gear. Crew members also collected blood samples and conducted vision tests for a variety of space research.
Commander Jeff Williams joined Flight Engineer Kate Rubins for more spacesuit work and a conference with flight controllers in Houston to review plans for next week's 6.5 hour spacewalk. On Aug. 19 the duo will work outside the station to complete the installation of an International Docking Adapter to the Harmony module. The first of two adapters will enable Commercial Crew vehicles being developed by Boeing and SpaceX to dock in the future.
The entire Expedition 48 crew conducted vision tests throughout the morning. Cosmonaut Anatoly Ivanishin and Japanese astronaut Takuya Onishi then collected blood, urine and saliva samples for the Fluid Shifts experiment. That study observes how microgravity affects intra-cranial pressure and changes the shape of the eye.
In the afternoon, cosmonauts Alexey Ovchinin and Anatoly Ivanishin worked in the Zvezda service module replacing older gear that communicates with systems throughout the Russian segment. Ovchinin also joined fellow Cosmonaut Oleg Skripochka to explore how living in space changes the human heart.
Get weekly video highlights at: http://jscfeatures.jsc.nasa.gov/videoupdate/