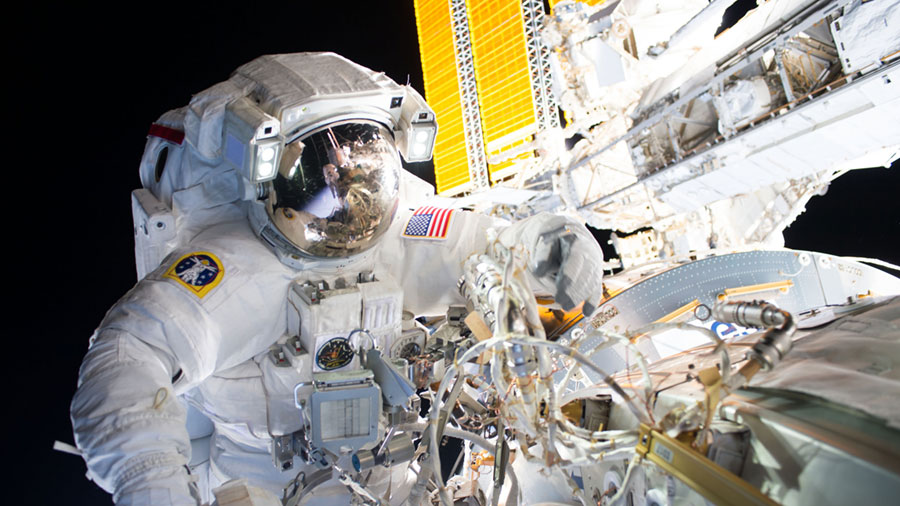 Commander Jeff Williams and Flight Engineer Kate Rubins are going back outside the International Space Station Thursday morning for their second spacewalk in less than two weeks. The duo will retract and cover a thermal control radiator no longer being used and install lights and a new high definition camera for better views of Earth and the station structure.
Less than a week after they complete that spacewalk, Williams will return to Earth with his Expedition 48 crewmates Oleg Skripochka and Alexey Ovchinin. The two cosmonauts are checking their Sokol launch and entry suits today and packing the Soyuz before next week's ride home. They will undock from the Poisk module Sept. 6 inside the Soyuz TMA-20M spacecraft and land in Kazakhstan ending their 5 ½-month mission.
As always, advanced space science is continuing aboard the orbital laboratory. Japanese astronaut Takuya Onishi gathered research samples for return to Earth aboard the home-bound Soyuz spacecraft. Over the weekend, Rubins completed a DNA sequencing process for the Biomolecule Sequencer study that could possibly benefit crew health and identify life in space. Body samples were also collected today for the Multi-Omics study observing the changes to an astronaut's metabolism and immune system.