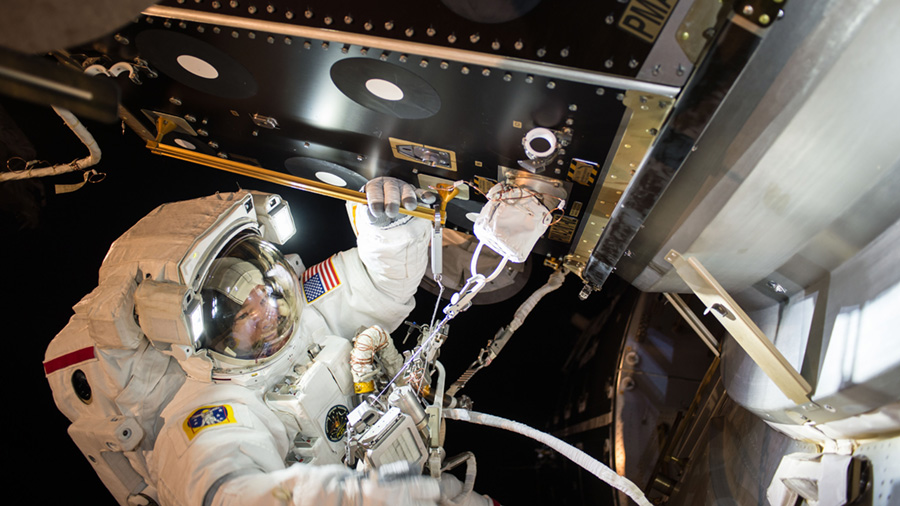 Two NASA astronauts switched their spacesuits to battery power this morning at 7:53 a.m. EDT aboard the International Space Station to begin a spacewalk planned to last approximately six-and-a-half hours. Expedition 48 Commander Jeff Williams and Flight Engineer Kate Rubins will retract a thermal radiator, install the first of several enhanced high definition cameras on the station's truss and tighten bolts on a joint that enables one of the station's solar arrays to rotate.
The spacewalk is the second for Williams and Rubins in just 13 days, the fifth of Williams' career and the second for Rubins. It is the 195th spacewalk in support of station assembly and maintenance. They installed the first International Docking Adapter on the station during their previous spacewalk on Aug. 19. The adapter will allow new U.S. commercial crew vehicles to link up to the complex in the future.
Williams is EV1, his helmet camera is #17, and he is wearing the spacesuit with a red stripe. Rubins is EV2, her helmet camera is #20, and she is wearing the spacesuit with no stripes.
Watch live online at: