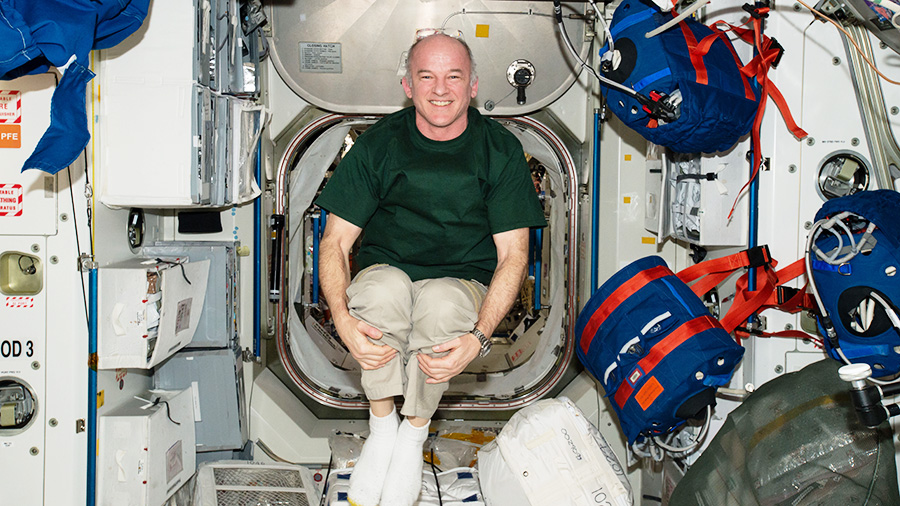 NASA astronaut and Expedition 48 Commander Jeff Williams and his Russian crewmates Alexey Ovchinin and Oleg Skripochka of Roscosmos are scheduled to return to Earth today at 9:13 p.m. EDT (7:13 a.m. Kazakhstan time, Sept. 7). The trio will land in their Soyuz TMA-20M spacecraft southeast of the remote town of Dzhezkazgan, Kazakhstan.
At this time, there are no concerns or issues being worked, and hatch closure is scheduled for 2:30 p.m. NASA Television will provide coverage beginning at 2:15 p.m.
Together, the Expedition 48 crew members contributed to hundreds of experiments in biology, biotechnology, physical science and Earth science aboard humanity's only orbiting laboratory.
During his time on station, Williams surpassed former NASA astronaut Scott Kelly's U.S. record of time spent in space. He returns to Earth with 534 total days in space, passing Kelly's record of 520 days by two weeks.
Williams handed over command of the space station to cosmonaut Anatoly Ivanishin of Roscosmos on Monday, Sept. 5. When the spacecraft undocks from the station, Expedition 49 formally will begin.
NASA Television coverage for Soyuz activities Sept. 6 are listed below. Watch live online at www.nasa.gov/ntv.
Scheduled Exp. 48 Timeline and NASA TV Coverage
Time EDT     Event
2:15 p.m.       NASA TV Coverage of Exp. 48 Farewell and Hatch Closure Begins
2:30 p.m.        Soyuz TMA-20M/Space Station Hatch Closure
5:30 p.m.       NASA TV Coverage of Soyuz Undocking Begins
5:50 p.m.        Soyuz Undock Command Sent
5:51 p.m.        Soyuz Undocking From ISS
5:54 p.m.        Separation Burn 1
5:55 p.m.        Separation Burn 2
8 p.m.             NASA TV Coverage of Deorbit Burn and Landing
8:21 p.m.        Soyuz Deorbit Burn (4 minutes, 41 seconds duration)
8:48 p.m.        Soyuz Module Separation (altitude ~87 miles)
8:50 p.m.        Sunrise at the Landing Site in Kazakhstan
8:51 p.m.        Soyuz Atmospheric Entry (altitude ~62 miles)
8:59 p.m.        Command to Open Chutes (altitude 6.6 miles)
9:13 p.m.        Exp. 48 Soyuz TMA-20M Landing Southeast of Dzhezkazgan, Kazakhstan
Keep up with the International Space Station, and its research and crew members, at:
Get breaking news, images, videos and features from the station on social media at:
https://www.facebook.com/ISS
http://instagram.com/iss
http://www.twitter.com/Space_Station