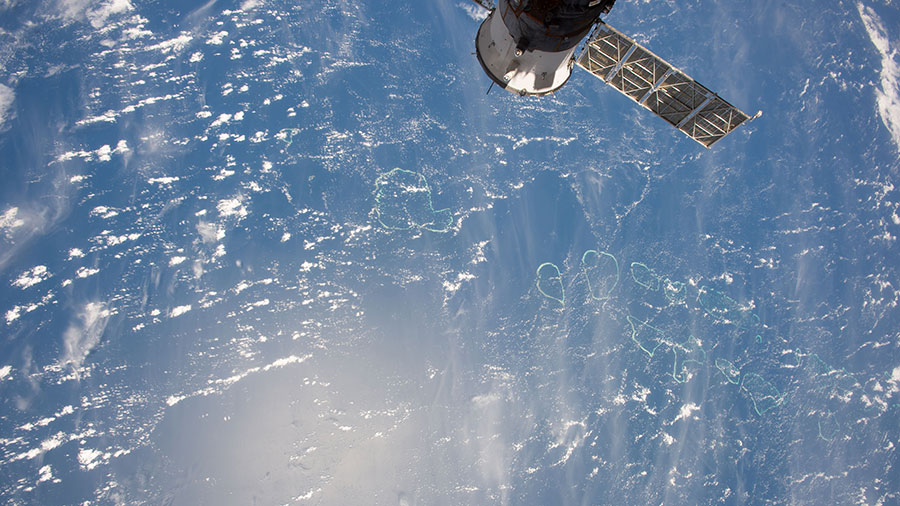 The Expedition 49 trio is looking at plant growth today after the successful deployment of eight nanosatellites Thursday. The crew also inspected a treadmill and trained to care for a sick or injured crew member.
NASA astronaut Kate Rubins swapped seeds in a cultivator for the Plant RNA Regulation experiment. Some seeds were stowed in a science freezer, the other seeds will be grown in the cultivator for a week to research how microgravity changes a plant's gene expression. Observations may provide new insights on how to grow plants for food and oxygen on long-term spaceflights.
Japanese astronaut Takuya Onishi thoroughly inspected a treadmill inside the Tranquility module photographing its parts for analysis on the ground. Onishi also took a refresher course to stay up to date on medical procedures and gear in case of a crew illness or injury.
Commander Anatoly Ivanishin collected data from a radiation detection experiment and worked maintenance on a variety of Russian systems throughout Friday.
---
Get weekly video highlights at: http://jscfeatures.jsc.nasa.gov/videoupdate/