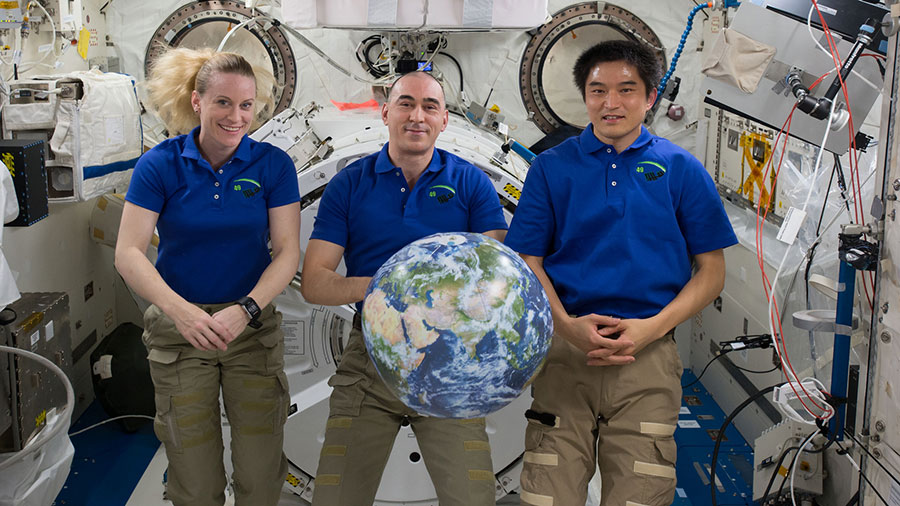 A pair of spaceships are on opposite sides of the world gearing up for missions to the International Space Station next week.
Wallops Flight Facility in Virginia is getting ready for its sixth Orbital ATK mission aboard a Cygnus resupply ship no earlier than Oct. 16. NASA and Orbital ATK mission mangers are monitoring Hurricane Nicole before finalizing the Cygnus launch date.
Cygnus will be packing about 2,400 kilograms of crew supplies and research. After its cargo mission is complete, Cygnus will depart away from the station to deploy a set of weather monitoring nanosatellites before conducting an internal combustion experiment.
The Baikonur Cosmodrome in Kazakhstan will host the launch of three Expedition 49-50 crew members inside the Soyuz MS-02 spacecraft. The trio is scheduled to launch Oct. 19 on a two-day trip to its new home in space.
Two astronauts living in space right now spent the first part of their day exploring upper body fluid shifts caused by microgravity. These fluid shifts apply pressure to eyes and have been known to affect crew vision. Kate Rubins and Takuya Onishi participated in eye exams and ultrasound scans for today's experiment run.
Commander Anatoly Ivanishin checked life support systems today and worked on Russian science experiments. The veteran cosmonaut explored the water composition of a crew member living in space and researched micrometeoroid impacts on the space station.
---
Get weekly video highlights at: http://jscfeatures.jsc.nasa.gov/videoupdate/