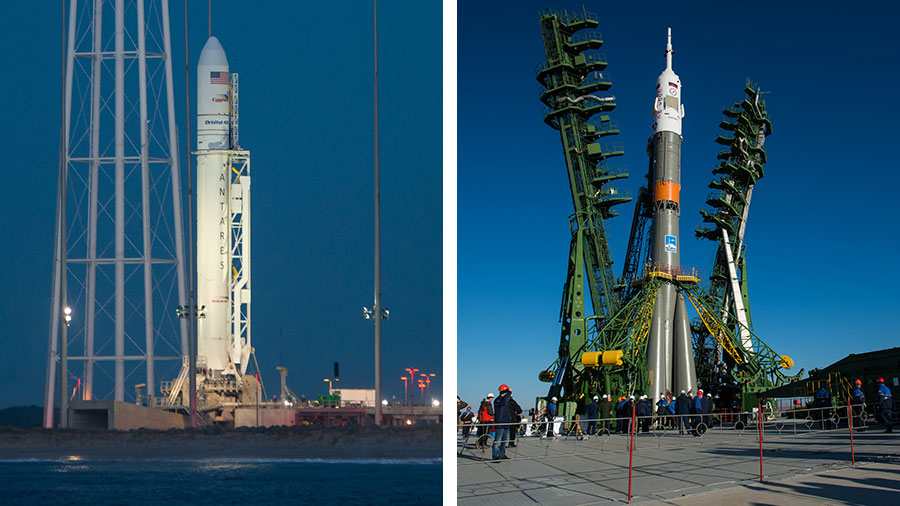 Launch day has arrived for the Cygnus cargo craft which is scheduled to liftoff aboard the Orbital ATK Antares rocket today at 7:40 p.m. EDT. Two days later, three new crew members will launch aboard a Soyuz rocket for a two-day trip to the International Space Station.
Watch the launch on NASA TV… https://www.nasa.gov/nasatv
Cygnus will wait for the Soyuz MS-02 spacecraft to dock on Friday before it approaches the station Sunday for capture and installation to the Harmony module. Cygnus is delivering about 2,400 kilograms of crew supplies and research.
Meanwhile, the three orbiting Expedition 49 crew members stayed busy with life science research, lab maintenance and cargo packing.
Astronauts Kate Rubins and Takuya Onishi took body measurements to determine the impacts microgravity has on body size. Rubins also explored how skin ages quicker in space while Onishi attached electrodes to himself to analyze his heart function. The duo also reviewed Cygnus approach and rendezvous procedures.
Commander Anatoly Ivanishin looked at wide variety of Russian research including nutrition and pain thresholds in space. The veteran cosmonaut also began loading cargo for his crew's return home at the end of October.
---
Get weekly video highlights at: http://jscfeatures.jsc.nasa.gov/videoupdate/