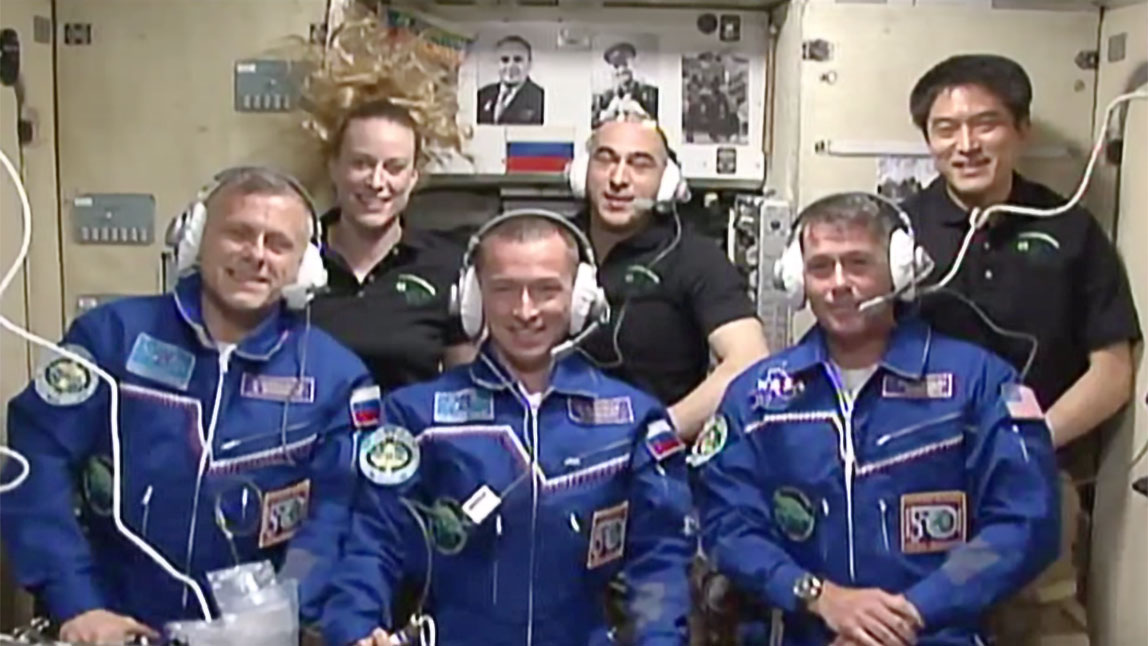 Three new crew members are aboard the International Space Station. The hatches on the space station and Soyuz MS-02 opened at 8:20 a.m. EDT, marking the arrival to the orbiting laboratory for NASA astronaut Shane Kimbrough and cosmonauts Sergey Ryzhikov and Andrey Borisenko of the Russian space agency Roscosmos.
Their Soyuz MS-02 spacecraft docked with the station's Poisk module at 5:52 a.m. At the time of docking, the space station was flying 251 miles over southern Russia.
The trio join Expedition 49 Commander Anatoly Ivanishin of Roscosmos and Flight Engineers Kate Rubins of NASA and Takuya Onishi of the Japan Aerospace Exploration Agency, who have been aboard the complex since July. The incoming crew will spend a little more than four months together aboard the space station, returning to Earth in late February.
The crew members will contribute to more than 250 research experiments ongoing aboard the space station, in diverse fields such as biology, Earth Science, human research, physical sciences and technology development.
To learn more about the International Space Station, visit: https://www.nasa.gov/station.
For launch coverage and more information about the mission, visit: https://blogs.nasa.gov/spacestation/.
To follow activities on orbit, visit the space station Facebook page at: http://www.facebook.com/ISS
Follow the crew members and the station on Twitter at: http://www.twitter.com/nasa_astronauts and http://www.twitter.com/Space_Station
Follow the station on Instagram at: https://instagram.com/iss/
---
Get weekly video highlights at: http://jscfeatures.jsc.nasa.gov/videoupdate/