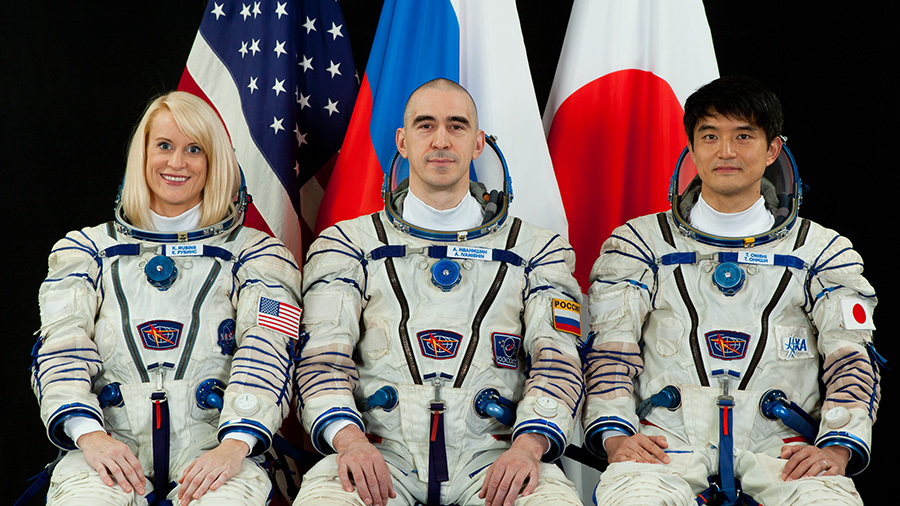 Three Expedition 49 crew members are winding down their stay in space this week, as a new trio gets used to its new home on orbit. While all six International Space Station residents are in the midst of a crew transition, they are still continuing advanced space research and orbital lab maintenance.
Commander Anatoly Ivanishin spent the morning getting the Soyuz MS-01 spacecraft ready for its Saturday night departure. He and Flight Engineers Kate Rubins and Takuya Onishi will board the Soyuz, undock from the Rassvet module and land in Kazakhstan ending a four-month mission. The trio spent Wednesday afternoon practicing their Soyuz descent procedures and packing gear.
Rubins also explored how living in space can affect brain functions such as perception, memory and motor control for the NeuroMapping study. Onishi spent some time on an education demonstration video for the Japan Aerospace Exploration Agency.
New station resident and NASA astronaut Shane Kimbrough is getting ready for the crew handover as he prepares to assume station control. He will become station commander during a change of command ceremony Friday afternoon. Expedition 50 will officially begin when the Soyuz MS-01 undocks Saturday night. Kimbrough is staying in space until February with fellow crewmates Sergey Ryzhikov and Andrey Borisenko.
---
Get weekly video highlights at: http://jscfeatures.jsc.nasa.gov/videoupdate/