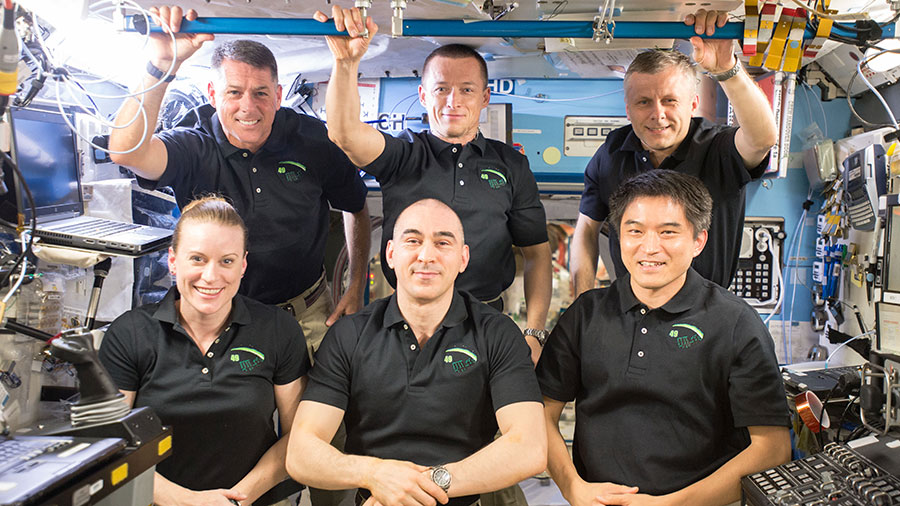 One spacecraft is being packed and readied for the return of three humans to Earth while a cargo craft is being unloaded and settling in for a one-month stay.
The Expedition 49 trio of Commander Anatoly Ivanishin and Flight Engineers Kate Rubins and Takuya Onishi are packing gear and preparing for their return to Earth Saturday night. The veteran cosmonaut and two first-time astronauts will wrap up their mission after 115 days in space.
They will parachute to a landing in Kazakhstan inside the Soyuz MS-01 spacecraft. The ride back to Earth takes about 3-1/2 hours after undocking from the International Space Station.
The Orbital ATK Cygnus is the latest cargo ship to arrive at the International Space Station. It was captured and installed to the Harmony module on Sunday Oct. 23 after a six-day flight that began in Virginia.
The hatches were opened the day it arrived and the crew began unloading over 5,100 pounds of crew supplies and science gear. Cygnus is scheduled to depart in mid-November and release a set of nanosatellites before scientists remotely set fire inside the spacecraft for the Saffire-II experiment.
---
Get weekly video highlights at: http://jscfeatures.jsc.nasa.gov/videoupdate/