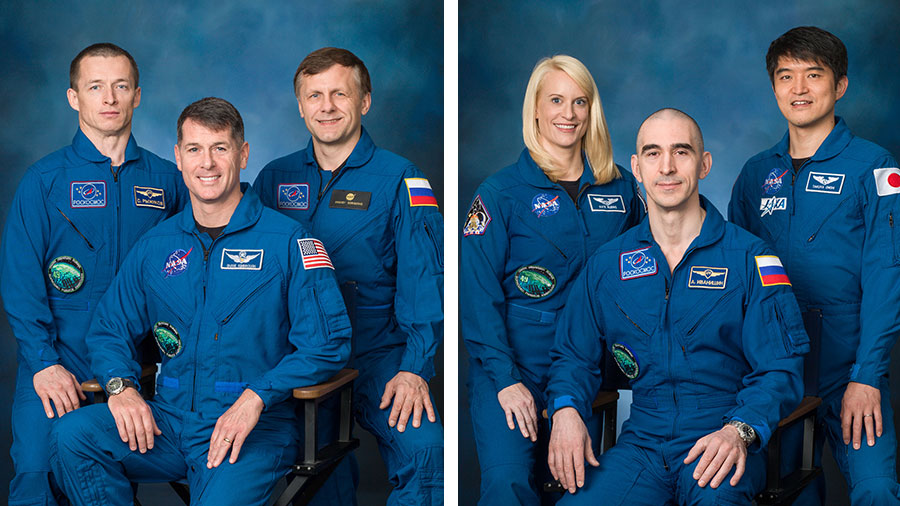 NASA astronaut Kate Rubins and her crewmates, Anatoly Ivanishin of the Russian Federal Space Agency (Roscosmos) and Takuya Onishi of the Japan Aerospace Exploration Agency are scheduled to return to Earth on Saturday, Oct. 29 at 11:59 p.m. EDT (9:59 a.m. Oct. 30, Kazakhstan time).
NASA Television will air coverage of the departure and landing activities, beginning with a change of command ceremony at 3:30 p.m. on Friday, Oct. 28. Expedition 49 Commander Ivanishin will hand over station command to NASA astronaut Shane Kimbrough.
Watch live online on NASA's website.
To learn more about the International Space Station, visit: https://www.nasa.gov/station. For launch coverage and more information about the mission, visit: https://blogs.nasa.gov/spacestation/. Get breaking news, images and features from the station on Instagram at: http://instagram.com/iss and on Twitter @Space_Station.
---
Get weekly video highlights at: http://jscfeatures.jsc.nasa.gov/videoupdate/