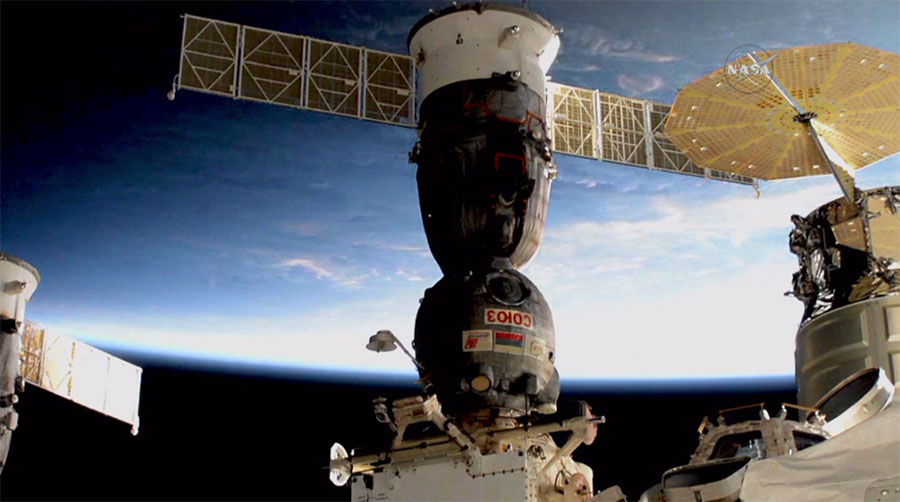 At 5:12 p.m. EDT, the Soyuz hatch closed between the International Space Station and MS-01 spacecraft. Expedition crew members Kate Rubins of NASA and her crewmates Anatoly Ivanishin of the Russian space agency Roscosmos and Takuya Onishi of the Japan Aerospace Exploration Agency are preparing to undock at 8:35 p.m. NASA Television will provide coverage beginning at 8:15 p.m.
The deorbit burn is targeted for 11:06 p.m., and will lead to a landing at 11:59 p.m. southeast of Dzhezkazgan in Kazakhstan. NASA TV coverage of deorbit and landing begins at 10:45 p.m. Watch live online on NASA's website.
The return of Expedition 49 wraps up 115 days in space for the crew since their launch in July. Rubins returns to Earth as the first person to sequence DNA in space.
To learn more about the International Space Station, visit: https://www.nasa.gov/station.
For launch coverage and more information about the mission, visit: https://blogs.nasa.gov/spacestation/.
Get breaking news, images and features from the station on Instagram at: http://instagram.com/iss and on Twitter @Space_Station.