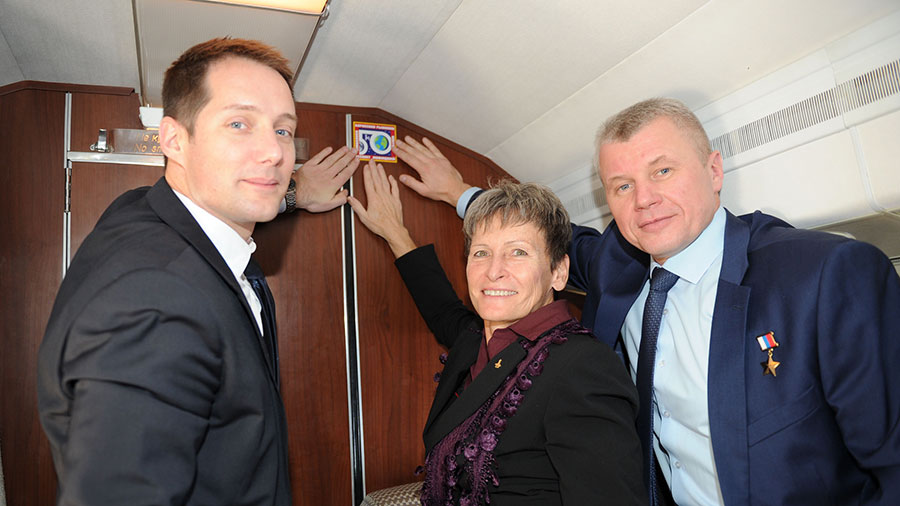 The new Expedition 50 crew is in its first week aboard the International Space Station after a trio of Expedition 49 crew members left for Earth Saturday night. Commander Shane Kimbrough and Flight Engineers Sergey Ryzhikov and Andrey Borisenko are the sole occupants of the station right now awaiting three more crewmates due to launch in mid-November.
Kimbrough is tending a new garden of red romaine lettuce due to be harvested at the end of November. He is continuing the validation of greenhouse hardware to enable a fresh food supply for future crews venturing further and longer into space.
Cosmonauts Ryzhikov and Borisenko spent their time working on Russian life support systems and space research. The cosmonauts explored controlling rovers on a planetary surface from a spacecraft and also researched how microgravity affects pain sensitivity.
Back on Earth in Kazakhstan, European Space Agency astronaut Thomas Pesquet, NASA astronaut Peggy Whitson and Roscosmos cosmonaut Oleg Novitskiy are preparing for their mission to the space station. The Expedition 50-51 crew members are due to launch Nov. 17 to begin a six-month mission aboard the orbital laboratory.
---
Get weekly video highlights at: http://jscfeatures.jsc.nasa.gov/videoupdate/