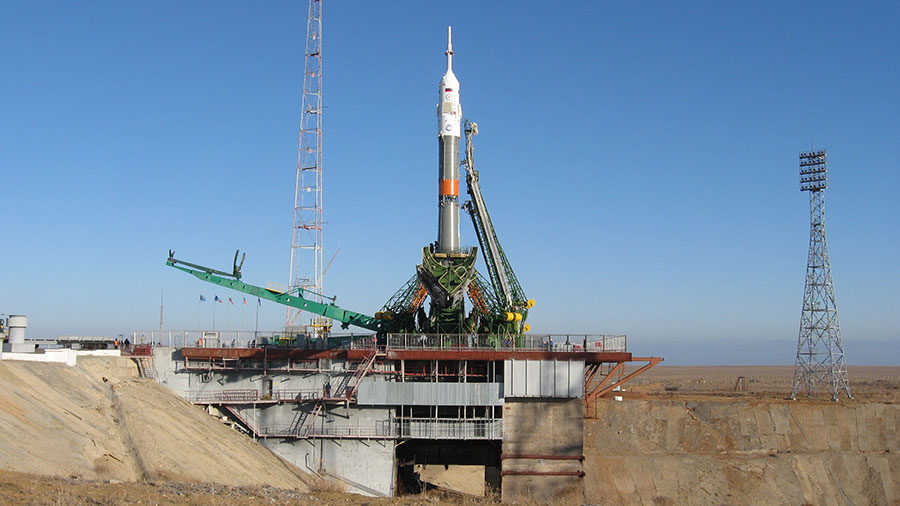 The rocket that will launch the next crew to the International Space Station rolled out to its launch pad today at the Baikonur Cosmodrome in Kazakhstan. On orbit, the three Expedition 50 crew members are conducting human research, measuring radiation levels and wrapping up Cygnus cargo operations.
Veteran space travelers Peggy Whitson of NASA and Oleg Novitskiy of Roscosmos along with space newcomer Thomas Pesquet from ESA are in Kazakhstan getting ready for their mission in space. Their Soyuz MS-03 rocket stands at its launch pad counting down to a launch Thursday at 3:20 p.m. EST. The new crew members will take a two-day trip to the orbital complex where they will live and work until May.
Shane Kimbrough, NASA astronaut and Expedition 50 Commander, is nearing the end of Cygnus cargo transfers as he readies the resupply vehicle for its Nov. 21 release from the Unity module. Afterward, Cygnus will stay in space a few more days to release a set of tiny weather satellites and conduct the Saffire-II spacecraft fire study.
Cosmonaut Andrey Borisenko, who is on his second space station mission, logged his food and medicine intake today for the Morze hormone and immune experiment. Kimbrough handed Flight Engineer Sergey Ryzhikov a collection of radiation detectors that only monitor neutrons and will be processed for the RaDI-N experiment.
---
Get weekly video highlights at: http://jscfeatures.jsc.nasa.gov/videoupdate/