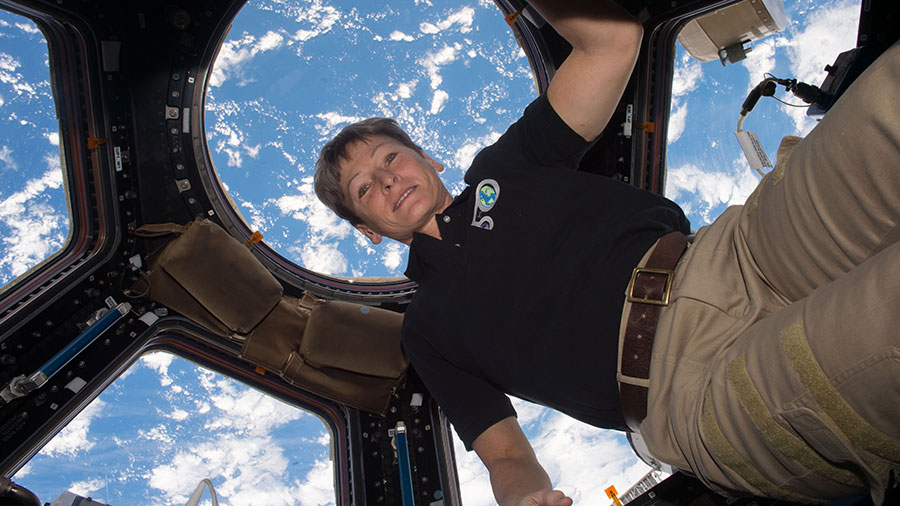 Japan is getting ready to roll out its H-IIB rocket today at the Tanegashima Space Center for a launch Friday at 8:26 a.m. EST to the International Space Station. Riding atop the H-IIB rocket is the Kounotori HTV-6 cargo craft that will take a four-day flight to the station before its capture and installation to the Harmony module Tuesday morning.
Onboard the station, Commander Shane Kimbrough set up gear and ran test runs for the Capillary Flow Experiment-2 today to study how liquids such as fuel and water behave in microgravity. Later in the day Kimbrough photographed lettuce for the VEGGIE-3 study as well as the port solar arrays and radiators for inspection.
ESA astronaut Thomas Pesquet scanned his neck, thigh and heart with an ultrasound to examine changes to blood vessels that occur while living in space. He later wore a "smart shirt" for the EVERYWEAR study that collects biomedical data for a wide variety of experiments.
NASA astronaut Peggy Whitson worked throughout the day relocating fluid gear and refilling coolant in the U.S., Japanese and European lab modules.
Cosmonauts Sergey Ryzhikov and Oleg Novitskiy conducted an electrocardiogram to study how the heart adapts to long-term space missions. Andrey Borisenko researched ways to improve piloting skills in space and explored plasma physics.
---
Get weekly video highlights at: http://jscfeatures.jsc.nasa.gov/videoupdate/