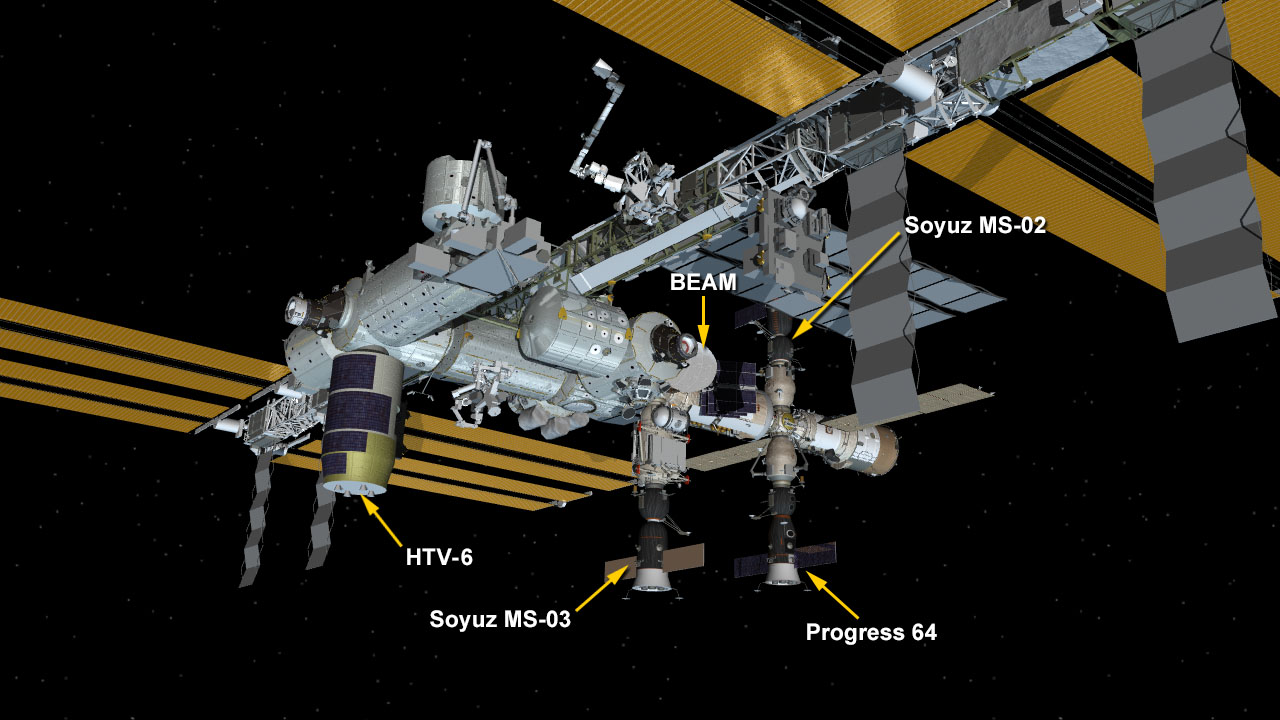 Ground controllers successfully installed the Japan Aerospace Exploration Agency (JAXA) Kounotori 6 H-II Transfer Vehicle (HTV-6) to the International Space Station's Earth-facing port of the Harmony module at 8:57 a.m. EST.
The spacecraft's arrival supports the crew members' research off the Earth to benefit the Earth. The cargo spacecraft began its trip on an H-IIB rocket at 8:26 a.m. EST (10:26 p.m. Japan time) on Friday, Dec. 9 from the Tanegashima Space Center in southern Japan.
The early Tuesday morning cargo delivery includes more than 4.5 tons of supplies, water, spare parts and experiment hardware.
Join the conversation on Twitter by following @Space_Station. To learn more about all the ways to connect and collaborate with NASA, visit: https://www.nasa.gov/connect.
For more information on previous HTV missions from JAXA to the space station visit:
---
Get weekly video highlights at: http://jscfeatures.jsc.nasa.gov/videoupdate/