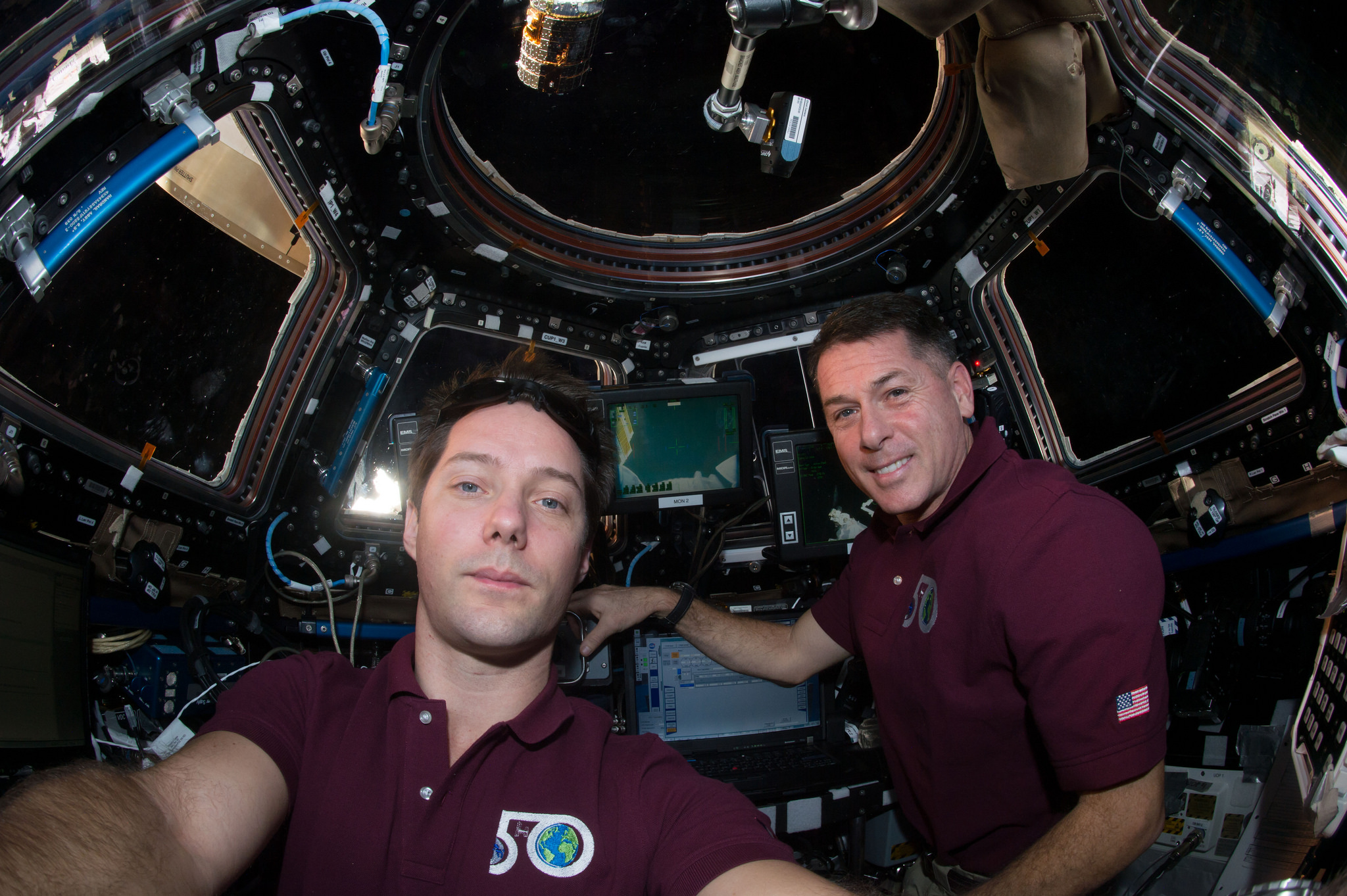 External and internal cargo is currently being unloaded from Japan's sixth H-II Transfer Vehicle (HTV-6) to visit the International Space Station. The Expedition 50 commander also talked to students on Earth today and helped the rest of the crew with space research and orbital lab maintenance.
Commander Shane Kimbrough continued unpacking gear and fresh food delivered in the HTV-6 day. Flight Engineer Peggy Whitson installed a new small satellite deployer delivered on the Japanese resupply ship inside the Kibo lab module. Kimbrough also spent a few minutes during his workday answering questions uplinked live from Nantucket New School students in Massachusetts this morning.
European Space Agency Thomas Pesquet astronaut looked at a new method for water recycling in space called AquaMembrane. Pesquet also joined Kimbrough and Whitson in the afternoon for eye and retina checks as part of the Ocular Health study.
Cosmonauts Sergey Ryzhikov and Andrey Borisenko partnered throughout the day on Russian communication gear maintenance tasks. Veteran cosmonaut and second-time station resident Oleg Novitskiy worked on various science experiments studying how weightlessness affects respiration and the remote control of rovers on another planet from a spacecraft.