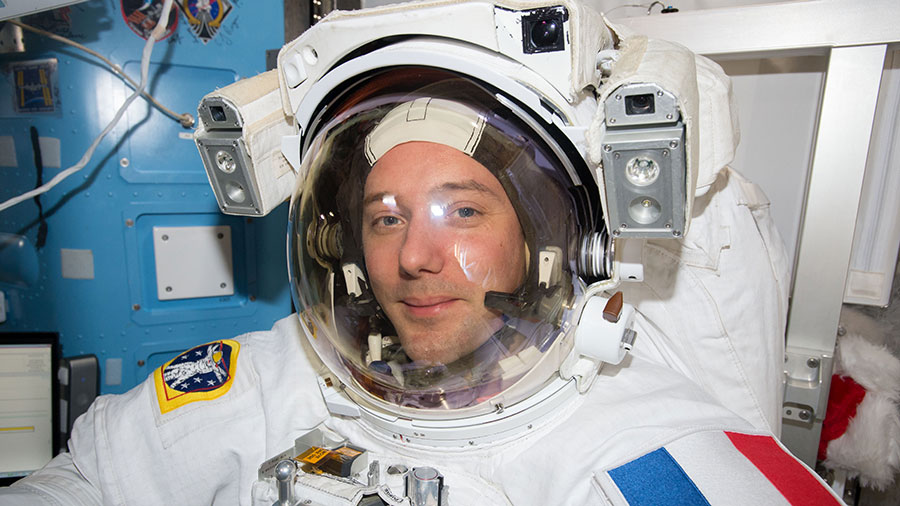 The six-member Expedition 50 crew has the day off today after a pair of NASA astronauts completed the first spacewalk of 2017 on Friday of last week. That spacewalk is the first of two planned in January to upgrade the International Space Station's power systems. Both spacewalks have been backed-up with external robotics work that installed the new lithium-ion batteries and removed the old nickel-hydrogen batteries.
The next spacewalk will take place this Friday to complete the upgrades which include connecting new batteries, installing adapter plates and stowing older batteries. Commander Shane Kimbrough will suit up for the second time in a week joining first-time spacewalker astronaut Thomas Pesquet from the European Space Agency.
Expedition 50 crew members Peggy Whitson from NASA and Oleg Novitskiy from Roscosmos will assist the spacewalkers. They will help them in and out of their U.S. spacesuits and guide them in and out of the crew airlock.
It will be a busy few weeks after the conclusion of Friday's upcoming spacewalk. Japan's "Kounotori" HTV-6 resupply ship will depart at the end of January completing its cargo delivery mission that included the new batteries the spacewalkers have been hooking up. A Russian Progress 64 (64P) cargo craft will undock shortly after the HTV-6 leaves.