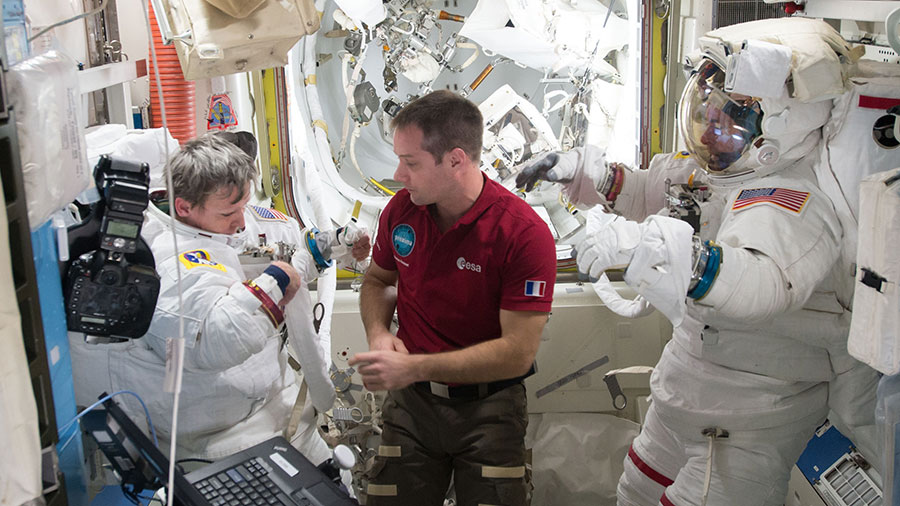 Expedition 50 astronauts Shane Kimbrough and Thomas Pesquet are ready for their mission's second spacewalk that starts Friday at 7 a.m. EST. The duo will wrap up power maintenance work to connect new lithium-ion batteries and install adapter plates. Kimbrough and NASA astronaut Peggy Whitson started that work last Friday during a six-hour, 32-minute spacewalk.
Both spacewalks complement the ongoing robotics work that started at the end of December. Ground controllers have been remotely-operating the Canadarm2 robotic arm and Dextre robotic hand to remove and stow the old nickel-hydrogen batteries and the install the new batteries.
The three cosmonauts have been staying focused on their set of Russian space research and lab maintenance. Station veterans Andrey Borisenko and Oleg Novitskiy collected blood samples for a pair human research studies looking at bone loss and stress responses caused by living in space. First-time station resident Sergy Ryzhikov explored chemical reactions caused by jet engine exhaust in the Earth's upper atmosphere.