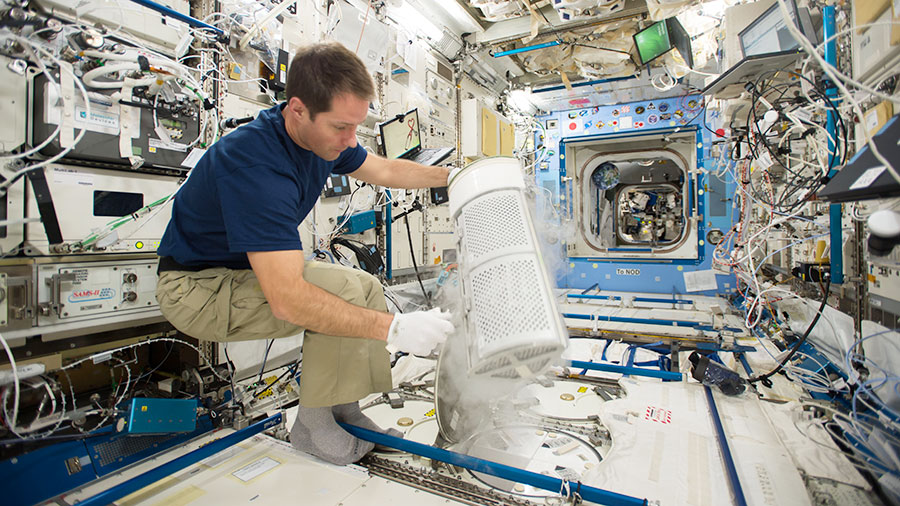 Following a successful pair of spacewalks, the Expedition 50 crew has switched gears and is moving full-speed ahead with advanced space research. The orbital residents checked out science gear and studied the impacts of living in space.
European astronaut Thomas Pesquet repressed the Japanese Kibo lab module airlock after a small satellite deployer shot a set of tiny satellites, or CubeSats, into Earth orbit on Monday. The variety of CubeSats will test new spacecraft deorbiting and propulsion technologies and be used for communication purposes.
Flight Engineer Peggy Whitson joined veteran cosmonauts Andrey Borisenko and Oleg Novitskiy for the ongoing Fluid Shifts study and collected blood, urine and saliva samples. The human research experiment seeks to investigate vision and eye damage some astronauts have reported after their space missions.
Commander Shane Kimbrough worked on combustion science gear troubleshooting a pair of devices that explore flames and high temperatures in space. Flight Engineer Sergey Ryzhikov worked inside a docked Soyuz spacecraft recharging computer batteries.
---
Get weekly video highlights at: http://jscfeatures.jsc.nasa.gov/videoupdate/