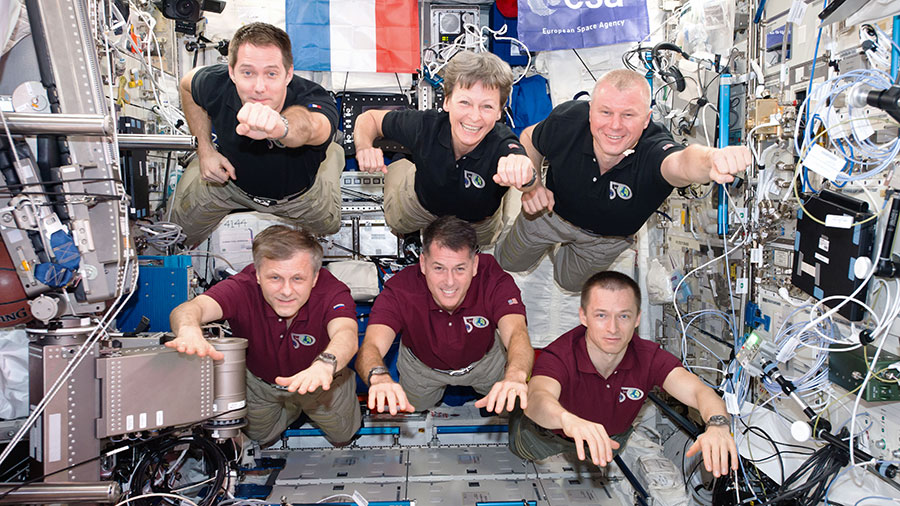 The Japanese HTV-6 resupply ship is packed and ready for its release Friday from the International Space Station. European astronaut Thomas Pesquet will command the Canadarm2 to release the HTV-6 at 10:30 a.m. EST. Afterward, it will enter Earth's atmosphere for a fiery disposal over the Pacific Ocean. NASA TV will broadcast the release and departure activities live beginning at 10 a.m.
More eye exams were on the Expedition 50 crew's timeline today to ensure the astronauts maintain good vision and help researchers understand the effects of microgravity on eyesight. The space residents used typical optometry instruments to look at the retina and the interior back of the eye.
The crew also worked on maintenance tasks throughout the orbital laboratory. Gear used to analyze particles in the space station's atmosphere was replaced after a failure was detected in a spectrometer device. Water samples were also collected from the station's life support systems for quality checks and analysis on the ground. The next SpaceX Dragon mission is due to return these samples and other cargo back to Earth after a launch date is announced.
---
Get weekly video highlights at: http://jscfeatures.jsc.nasa.gov/videoupdate/