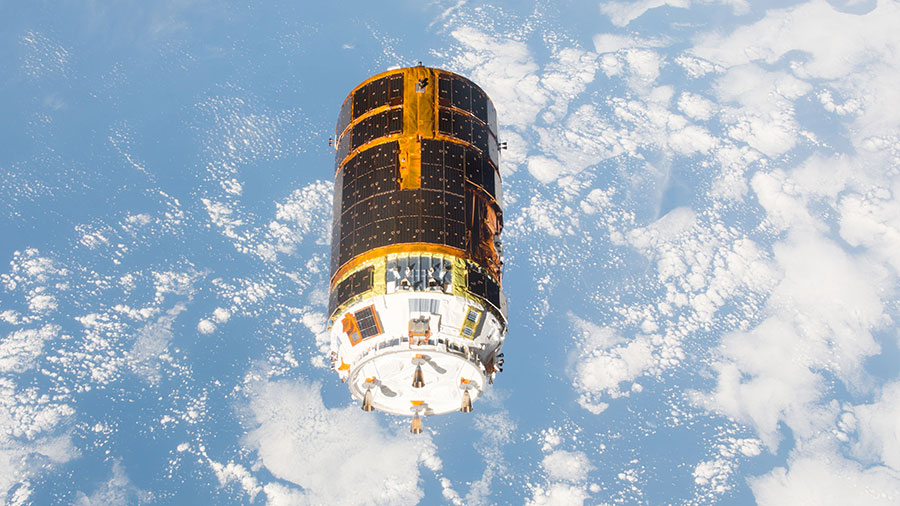 Japan's Kounotori, or "White Stork," HTV-6 resupply ship completed its mission Sunday morning just over a week after its release from the International Space Station. The HTV-6 fired its engines for the last time sending it into Earth's atmosphere for a fiery demise over the southern Pacific Ocean.
The Expedition 50 crew is now planning for the arrival of the SpaceX Dragon cargo craft later in February. The astronauts, including Commander Shane Kimbrough and Flight Engineers Peggy Whitson and Thomas Pesquet, talked to ground specialists Monday. The trio then began reviewing the mission profile, training materials and rendezvous procedures.
Kimbrough started his day working on life support systems maintenance before activating a combustion experiment laptop computer at the end of his shift. Pesquet wrapped up his day in the Japanese Kibo lab module preparing the airlock for the external installation of a high-definition video camera for Earth observations. Whitson began preparing communications and science gear ahead of the SpaceX CRS-10 resupply mission.
---
Get weekly video highlights at: http://jscfeatures.jsc.nasa.gov/videoupdate/