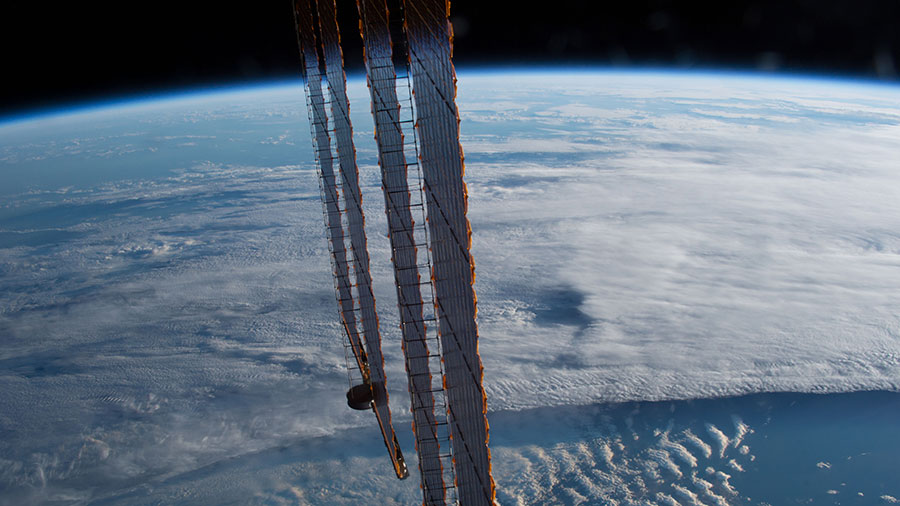 A new high-definition Earth observation video camera will be installed on the outside of Japan's Kibo lab module later this week. The Expedition 50 crew is also getting the International Space Station ready for the next SpaceX Dragon resupply ship.
An HDTV camera delivered aboard Japan's HTV-6 cargo craft in December is being readied for its deployment outside Kibo. The video camera will be staged inside the Kibo airlock today before depressurization and leak checks begin. The HDTV camera will then be robotically installed on a platform outside Kibo called the Exposed Facility where it will be used for Earth observations.
The astronauts are also getting communications gear ready to assist with the rendezvous and approach of the tenth SpaceX Dragon commercial resupply mission. Dragon is planned to launch later this month from Launch Complex 39A at NASA's Kennedy Space Center in Florida.
NASA is hosting a media teleconference Wednesday at 3 p.m. EST highlighting new experiments being delivered aboard Dragon. The advanced space research will include studies to fight a wide range of diseases, observe Earth's climate and test autonomous rendezvous capabilities.
---
Get weekly video highlights at: http://jscfeatures.jsc.nasa.gov/videoupdate/