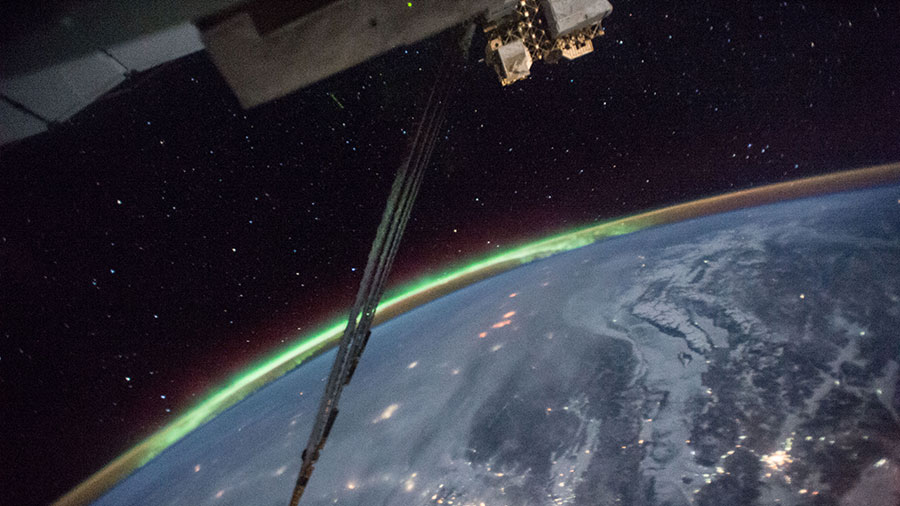 The Expedition 50 crew is gearing up for three different spaceships in two months to resupply the International Space Station. The crew also worked today on a variety of research hardware and practiced an emergency drill.
Two U.S. companies are getting their rockets ready to deliver food, fuel, supplies and new science gear to the crew. SpaceX is first in line with a plan to launch their Dragon spacecraft atop its Falcon 9 rocket no earlier than Feb. 18. Next, Orbital ATK is targeting March 19 to launch their Cygnus spacecraft on its seventh resupply mission to the station. Both spaceships will be captured by the Canadarm2 robotic. The Dragon will be installed to the Harmony module and the Cygnus will be attached to the Unity module.
Russia is preparing its Progress 66 (66P) cargo craft for a Feb. 22 launch from Kazakhstan. The 66P will take a two-day trip to the orbital laboratory before automatically docking to the Pirs Docking Compartment.
Onboard the station, Flight Engineer Thomas Pesquet spent the day in Japan's Kibo lab module working on science gear maintenance. NASA astronaut Peggy Whitson installed a leak locator in Kibo's airlock that will be used to locate the source of an ammonia leak outside the Japanese lab.
Commander Shane Kimbrough and his Soyuz crewmates cosmonauts Andrey Borisenko and Sergey Ryzhikov got together in the afternoon an emergency descent drill. The trio practiced the procedures necessary to evacuate the station quickly in the unlikely event of an emergency and return to Earth inside their Soyuz MS-02 spacecraft.