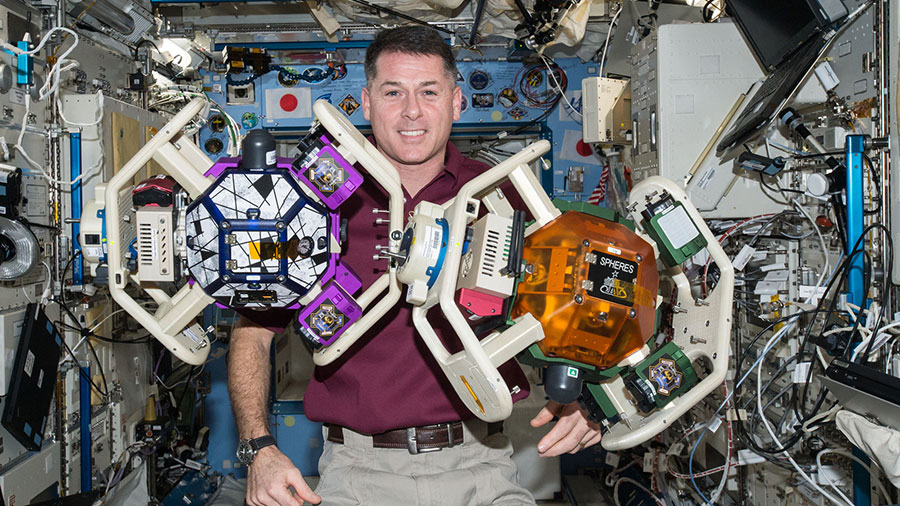 The Expedition 50 crew is getting ready for the upcoming SpaceX CRS-10 mission to resupply the International Space Station. Commander Shane Kimbrough checked out SpaceX communications gear today so the astronauts can monitor the approach and rendezvous of the Dragon cargo craft.
SpaceX is targeting Feb. 18 to launch its Dragon space freighter atop a Falcon 9 rocket from Kennedy Space Center in Florida. Dragon is scheduled to arrive at the station two days later for a robotic capture and a month-long stay at the Harmony module
Kimbrough also joined Flight Engineers Peggy Whitson and Thomas Pesquet for periodic eye exams during the afternoon. The trio started the day collecting blood and urine samples and stowing them in a science freezer for later analysis on the ground. The ongoing human research helps doctors understand how living in space affects astronauts as NASA plans longer-term missions farther out into space.
Kimbrough and his Soyuz MS-02 crewmates Sergey Ryzhikov and Andrey Borisenko are now set to return to Earth April 10 officially ending the Expedition 50 mission. Whitson will become Expedition 51 commander and continue her stay on the station with fellow crew members Pesquet and cosmonaut Oleg Novitskiy.
Two new Expedition 51 crew members will launch to the station April 20. Veteran cosmonaut Fyodor Yurchikhin and NASA astronaut Jack Fischer will take a single-day ride inside the Soyuz MS-04 spacecraft to begin their mission on orbit.
---
Get weekly video highlights at: http://jscfeatures.jsc.nasa.gov/videoupdate/