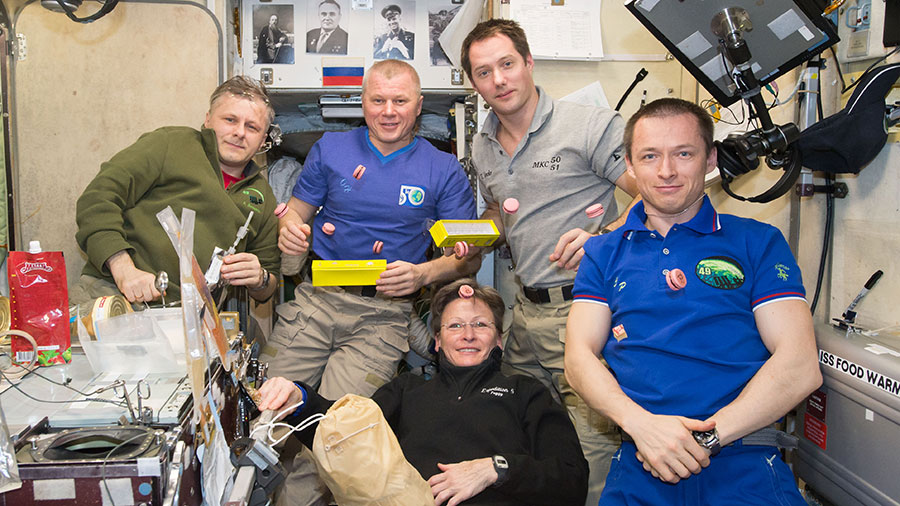 Four CubeSats were deployed this morning as the crew researched fluid shifts toward the head that may affect astronaut vision. Tools were also being collected and organized today ahead of possible maintenance spacewalks.
Four CubeSats were ejected Monday morning from outside Japan's Kibo lab module using the NanoRacks CubeSat Deployer. The LEMUR-2 satellites will help monitor global ship tracking and improve weather forecasting.
Sergey Ryzhikov from Roscosmos participated in ultrasound scans of the head and neck for the long-running Fluid Shifts study. Thomas Pesquet from the European Space Agency joined Ryzhikov for the experiment to learn how to prevent upward fluid shifts that may cause lasting eye damage.
Commander Shane Kimbrough worked inside the Quest airlock today gathering spacewalk tools. Mission planners are looking at potential spacewalks to continue upgrading the International Space Station's power systems.
---
Get weekly video highlights at: http://jscfeatures.jsc.nasa.gov/videoupdate/