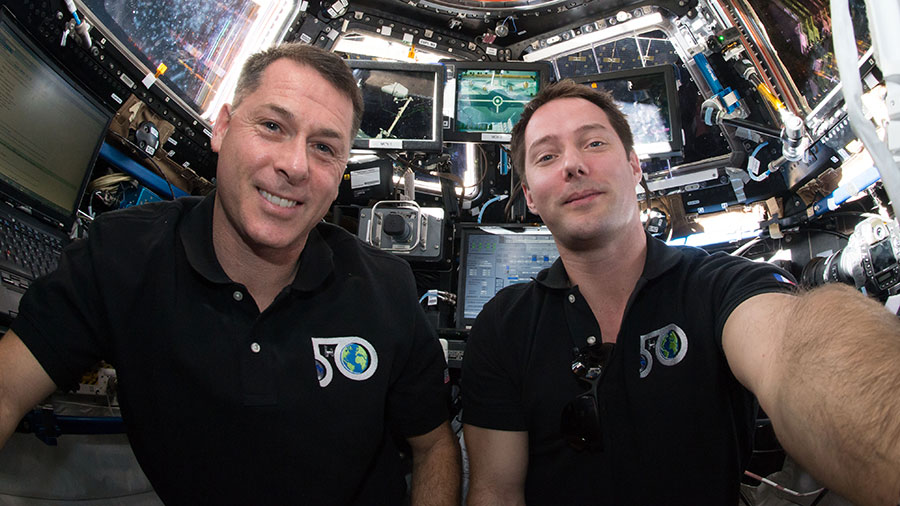 NASA is preparing for longer human journeys deeper into space and is exploring how to keep astronauts healthy and productive. The Expedition 50 crew members today studied space nutrition, measured their bodies and checked their eyes to learn how to adapt to living in space. The space residents also unloaded a cargo ship, worked on the Tranquility module and practiced an emergency simulation.
The ongoing Energy experiment that ESA astronaut Thomas Pesquet collected urine samples for today seeks to define the energy requirements necessary to keep an astronaut successful during a space mission. Pesquet also joined NASA astronaut Peggy Whitson for body measurements to learn how microgravity affects body shape and impacts crew suit sizing. Commander Shane Kimbrough checked his eyes today with Whitson's help and support from experts on the ground.
Kimbrough worked throughout the day before his eye checks and configured the Tranquility module for upcoming electronics and communications work. Cosmonaut Oleg Novitskiy continued unloading gear from the newly-arrived Progress 66 cargo ship. At the end of the day, Novitskiy joined Whitson and Pesquet for an emergency simulation with inputs from control centers in Houston and Moscow.