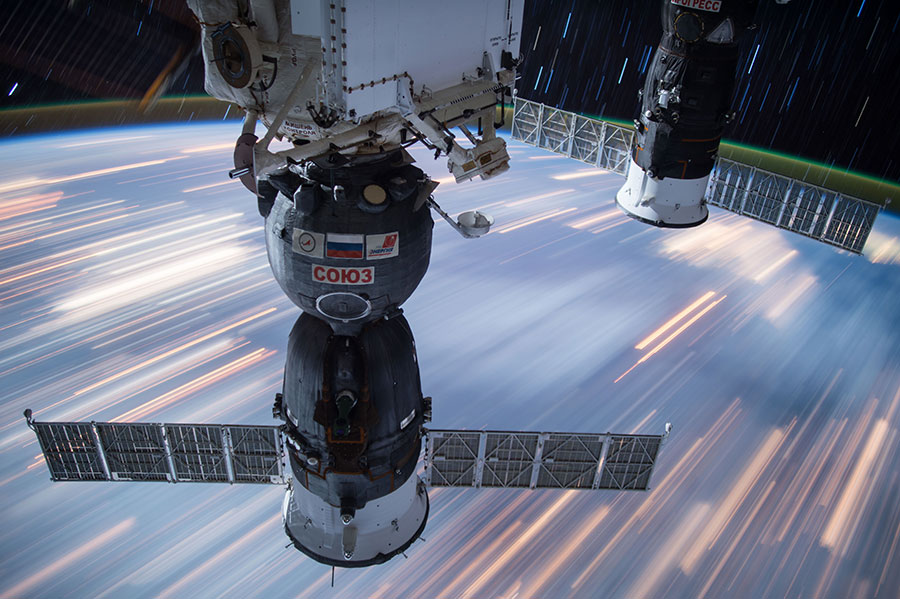 The astronauts took a break from spacewalk preparations today and checked out an expandable module and worked on science freezers. The crew also continued its human research program exploring space nutrition and the effects of microgravity on metabolism and the immune system.
Thomas Pesquet opened the hatches to the Bigelow Expandable Activity Module (BEAM) today for a status check. The European Space Agency astronaut sampled BEAM's air and surfaces for microbes and installed impact sensors. He also used a digital camera with a fish-eye lens to capture 360-degree imagery of the inside of BEAM.
Veteran NASA astronaut Peggy Whitson serviced three science freezers ensuring biological samples can be preserved for return on an upcoming SpaceX Dragon mission. She also brushed up on robotics skills necessary for Friday's spacewalk.
Cosmonaut Oleg Novitskiy logged his meals again today before collecting saliva samples for an immunity study. Flight Engineer Andrey Borisenko researched how living in space long term affects metabolism and a crew member's psychophysiological state.
---
Get weekly video highlights at: http://jscfeatures.jsc.nasa.gov/videoupdate/