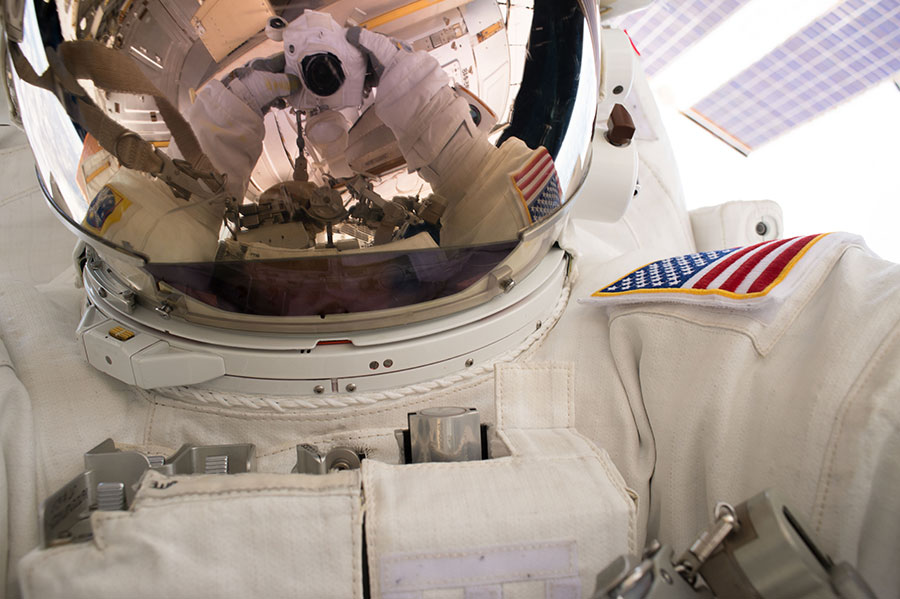 The Pressurized Mating Adapter-3 (PMA-3) was robotically removed Sunday from the Tranquility module and attached to the Harmony module after being prepared during a successful spacewalk Friday. A second spacewalk is scheduled for Thursday at 8 a.m. EDT to finalize the PMA-3 cable connections on Harmony.
Download hi-res video of briefing animations depicting the activities of all three spacewalks.
Commander Shane Kimbrough disconnected cables from PMA-3 while still attached to Tranquility during a spacewalk on Friday. That work allowed ground controllers to use the Canadarm2 robotic arm to remotely grapple and remove PMA-3 from Tranquility and attach it to Harmony.
The relocation readies the PMA-3 for the future installation of the new International Docking Adapter-3 (IDA-3) set to be delivered on a future cargo mission. The IDA-3 will accommodate commercial crew vehicle dockings and provide the pressurized interface between the station and the adapter.
Thursday's spacewalk will see Kimbrough and Peggy Whitson complete the PMA-3 attachment work on the Harmony's space-facing port. The duo will also install computer relay boxes containing software upgrades to enable future commercial crew vehicle dockings at the International Space Station.