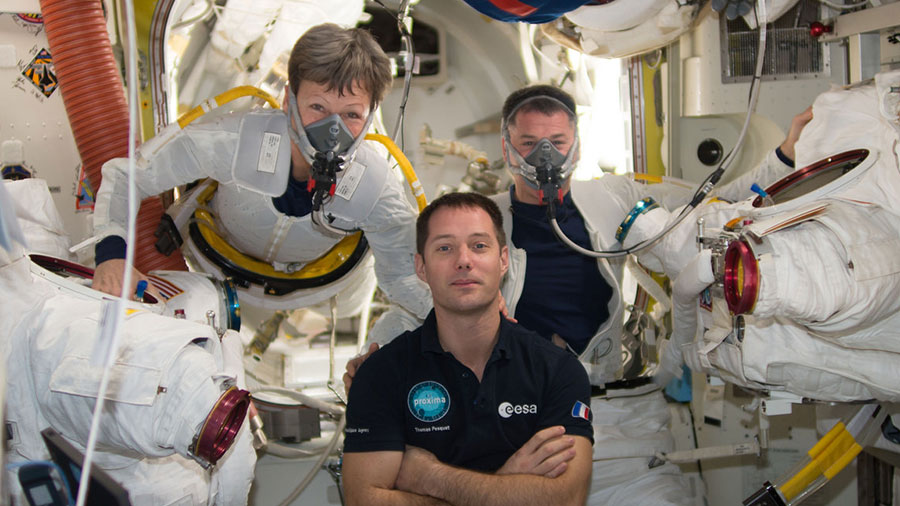 Expedition 50 Commander Shane Kimbrough and Flight Engineer Peggy Whitson of NASA will venture outside the International Space Station for a six-and-a-half hour spacewalk Thursday, March 30. The spacewalk will begin at about 8 a.m. EDT, with complete coverage on NASA Television and the agency's website starting at 6:30 a.m.
Kimbrough and Whitson will reconnect cables and electrical connections on the Pressurized Mating Adapter-3 (PMA-3), which was robotically moved Sunday, March 26 from the Tranquility module to the Harmony module on station. The PMA-3 provides the pressurized interface between the station modules and the docking adapter. The duo will also install the second of the two upgraded computer relay boxes on the station's truss and install shields and covers on PMA-3 and the now-vacant common berthing mechanism port on Tranquility.
This will be the 199th spacewalk in support of space station assembly and maintenance. Kimbrough will embark on the sixth spacewalk of his career. This will be the eighth spacewalk by Whitson, who will surpass NASA astronaut Suni Williams' record for the most spacewalks by a female astronaut.
Follow @space_station on Twitter for updates. For more information about the International Space Station, visit www.nasa.gov/station. To subscribe or unsubscribe from this list, please email heo-pao@lists.nasa.gov.