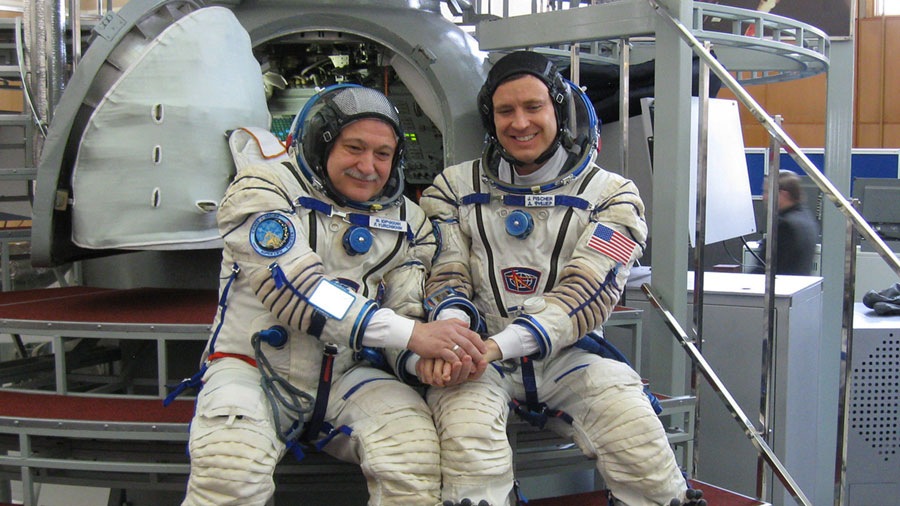 Three Expedition 50 crew members are getting ready to end their stay aboard the International Space Station and return to Earth April 10. Two Expedition 51 crew members, who will replace them, are in Russia finalizing their mission preparations before they launch April 20.
Commander Shane Kimbrough and Flight Engineers Sergey Ryzhikov and Andrey Borisenko have been living in space since October 19. The trio will enter the Soyuz MS-02 spacecraft on Monday and undock from the Poisk module at 4 a.m. EDT. They will land in Kazakhstan at 7:20 a.m. ending their mission after 173 days in space. The crew departure and Soyuz landing will be televised live on NASA TV.
NASA astronaut Peggy Whitson will take over command of the station the day before Kimbrough and his crewmates leave. Staying behind with Whitson will be European Space Agency astronaut Thomas Pesquet and cosmonaut Oleg Novitskiy of Roscosmos. This will be Whitson's second stint as commander of the orbital laboratory having last led the Expedition 16 crew in 2008.
Back in Russia, two Expedition 51 crewmates, Jack Fischer of NASA and Fyodor Yurchikhin of Roscosmos, have completed their final qualification exams. They will fly to Kazakhstan on Wednesday for ceremonial duties, check out their Soyuz MS-04 rocket and wrap up mission training before launching from the Baikonur Cosmodrome.