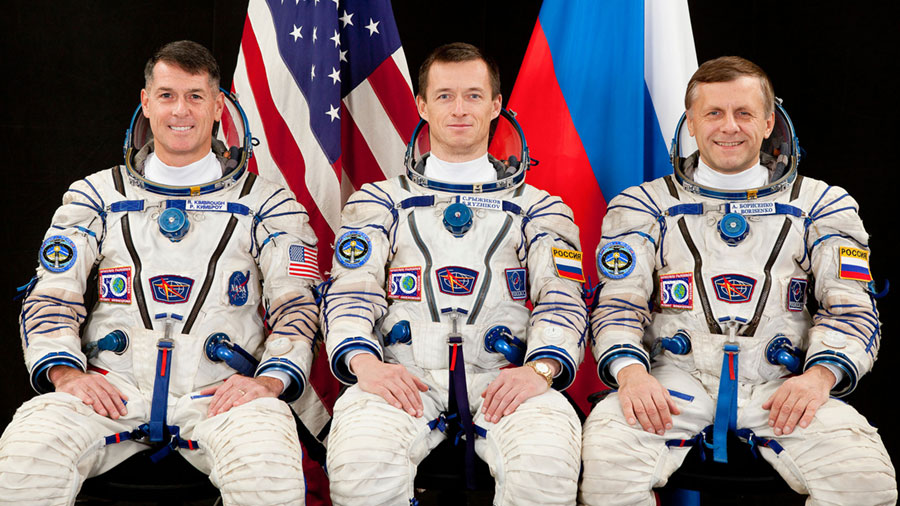 Three crew members aboard the International Space Station are packing up their gear for a homecoming on Monday. NASA also decided to extend the mission of an astronaut living aboard the station since November.
Two cosmonauts and a NASA astronaut will take a ride back to Earth early Monday inside the Soyuz MS-02 spacecraft. Commander Shane Kimbrough and Flight Engineers Sergey Ryzhikov and Andrey Borisenko will have completed a 173-day mission in space when they land Monday at 7:21 a.m. EDT in Kazakhstan. NASA TV will broadcast the departure and landing activities live.
Kimbrough has accumulated six spacewalks over two missions, including the STS-126 mission aboard space shuttle Endeavour in 2008. Ryzhikov, who is on his first space mission, will be commanding the Soyuz spacecraft during its landing. Borisenko was last aboard the station in 2011 and is completing his second stint as a station crew member.
Flight Engineer Peggy Whitson has been granted a three-month extension to her already record-breaking career aboard the station. She will stay in space until September as a member of Expeditions 50, 51 and 52. NASA managers wanted to ensure the station maintained a six-person crew to maximize research while Russia temporarily reduces its crew to two cosmonauts.