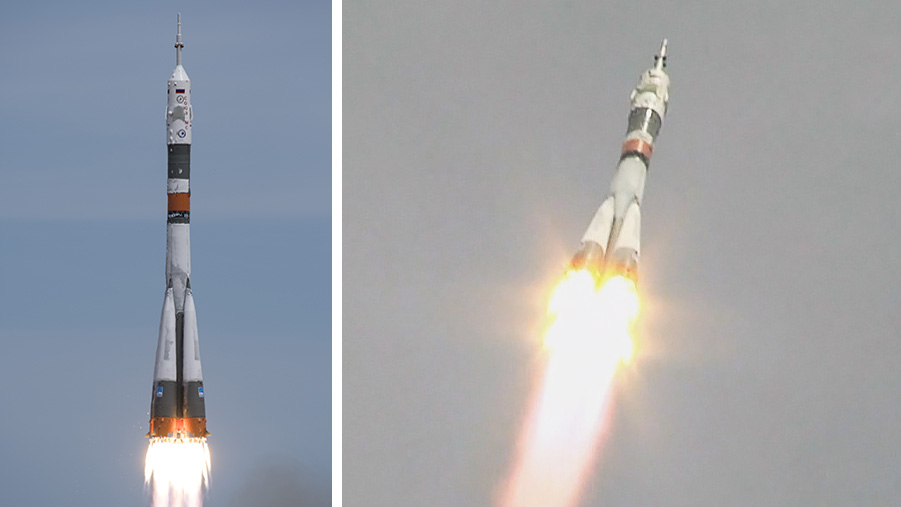 The Soyuz MS-04 launched from the Baikonur Cosmodrome in Kazakhstan to the International Space Station at 3:13 a.m. EDT Thursday, April 20 (1:13 p.m. Baikonur time). At the time of launch, the space station was flying about 250 miles over northeast Kazakhstan near the southern Russian border. NASA astronaut Jack Fischer and Fyodor Yurchikin of Roscosmos are now safely in orbit.
The pair will travel on a fast-track, six-hour course to the space station and dock to the Poisk module at 9:23 a.m. NASA TV coverage of the docking will begin at 8:30 a.m. Once at the station, they will be welcomed by Expedition 51 Commander Peggy Whitson of NASA and Flight Engineers Oleg Novitskiy of Roscosmos and Thomas Pesquet of ESA (European Space Agency). Hatches between the Soyuz and space station will open at approximately 11:05 a.m. NASA TV coverage of hatch opening and welcome ceremonies will begin at 10:45 a.m.
To learn more about the International Space Station, visit:
http://www.nasa.gov/station. For launch coverage and more information about the mission, visit: https://blogs.nasa.gov/spacestation/. Get breaking news, images and features from the station on Instagram at: http://instagram.com/iss and on Twitter @Space_Station.