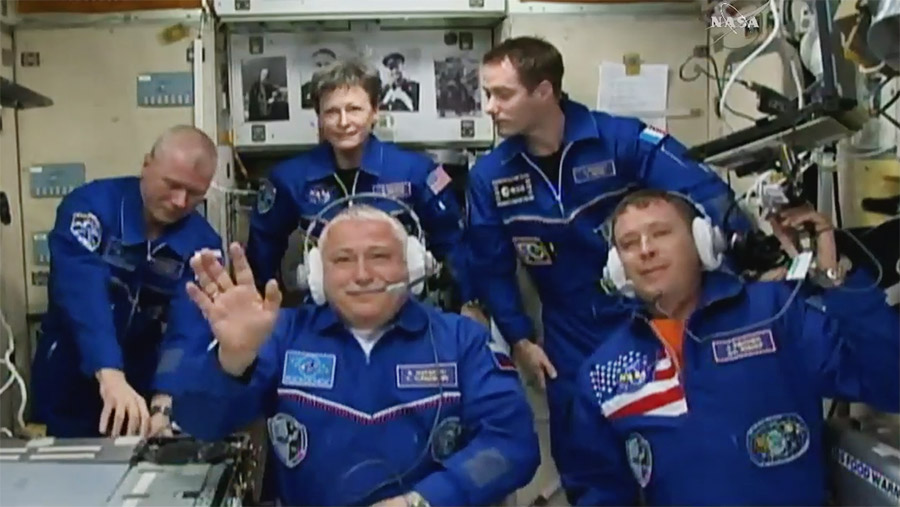 Two new crew members are aboard the International Space Station. The hatches on the space station and Soyuz MS-04 opened at 11:25 a.m. EDT, marking the arrival to the orbiting laboratory for NASA astronaut Jack Fischer and Fyodor Yurchikhin of the Russian space agency Roscosmos.
Along with Expedition 51 Commander Peggy Whitson of NASA and Flight Engineers Oleg Novitskiy of Roscosmos and Thomas Pesquet of ESA (European Space Agency), the arriving crew members will contribute to more than 250 research experiments ongoing aboard the space station, in diverse fields such as biology, Earth Science, human research, physical sciences and technology development.
To learn more about the International Space Station, visit:
http://www.nasa.gov/station. For launch coverage and more information about the mission, visit: https://blogs.nasa.gov/spacestation/.
To follow activities on orbit, visit the space station Facebook page at:
Follow the crew members and the station on Twitter at:
http://www.twitter.com/nasa_astronauts
and
http://www.twitter.com/Space_Station
Follow the station on Instagram at: