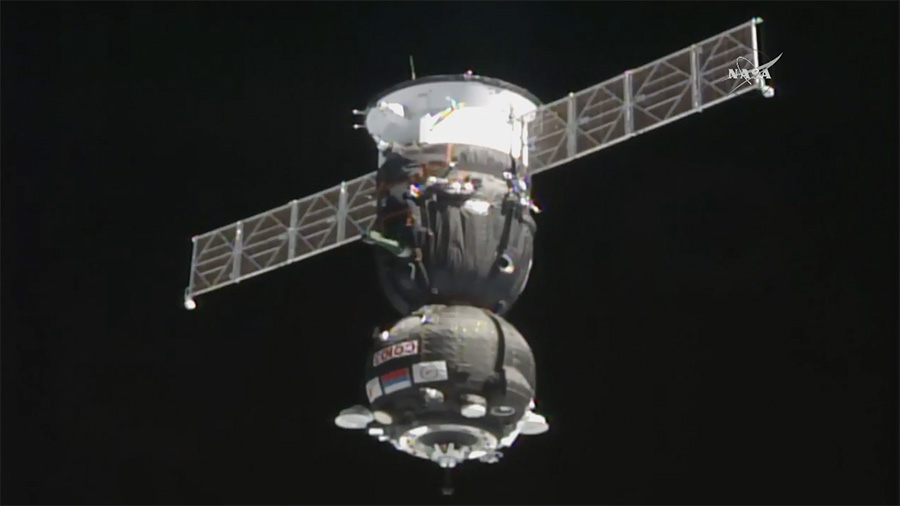 NASA astronaut Jack Fischer and Fyodor Yurchikhin of the Russian space agency Roscosmos have docked to the International Space Station's Poisk module in their Soyuz MS-04 spacecraft at 9:18 a.m. EDT.
NASA TV will resume at 10:45 a.m. for coverage of hatch opening. When hatches between the Soyuz and space station open at approximately 11:05 a.m., the two crew members will join Expedition 51 Commander Peggy Whitson of NASA and and Flight Engineers Oleg Novitskiy of Roscosmos and Thomas Pesquet of ESA (European Space Agency), who have been aboard the complex since November.
To learn more about the International Space Station, visit:
http://www.nasa.gov/station. For launch coverage and more information about the mission, visit: https://blogs.nasa.gov/spacestation/. To join the online conversation about the International Space Station, follow @Space_Station.