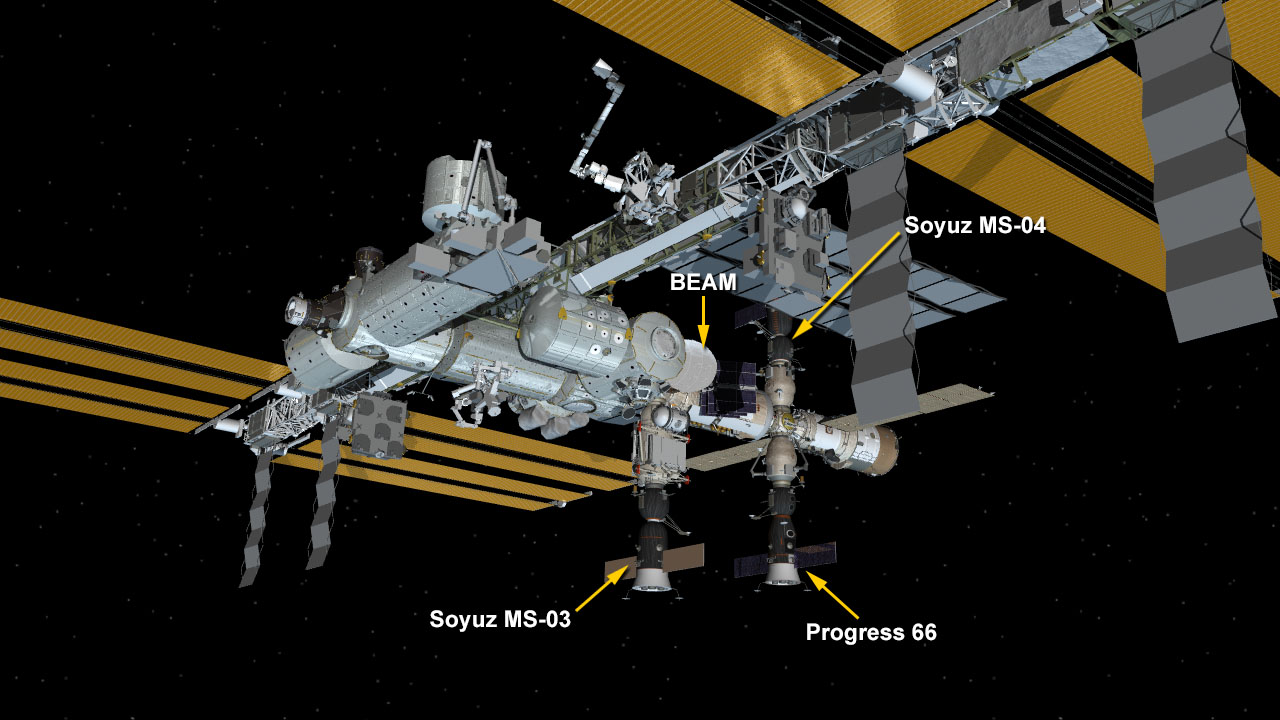 The Expedition 51 crew is waiting for a space delivery mission after welcoming two new crewmates Thursday. Two astronauts are training for a resupply ship's arrival as two other crew members are getting used to their new home in space.
The Cygnus cargo craft will arrive at the International Space Station early Saturday after a four-day trip to deliver new science experiments and crew supplies. Flight Engineer Thomas Pesquet with assistance from Commander Peggy Whitson will maneuver the Canadarm2 to reach out and capture Cygnus after its final approach. Finally, ground controllers will give the crew a break and remotely control the 57.7 foot robotic arm and install Cygnus to the Harmony module.
NASA astronaut Jack Fischer is adapting to living in weightlessness for the first time, while his crewmate cosmonaut Fyodor Yurchikhin is beginning his fifth mission in space. The pair joined Expedition 51 Thursday morning just six-hours, 10-minutes after blasting off from Kazakhstan in the Soyuz MS-04 spaceship. They will stay in space until September before returning back to Earth with record-setting astronaut Whitson.