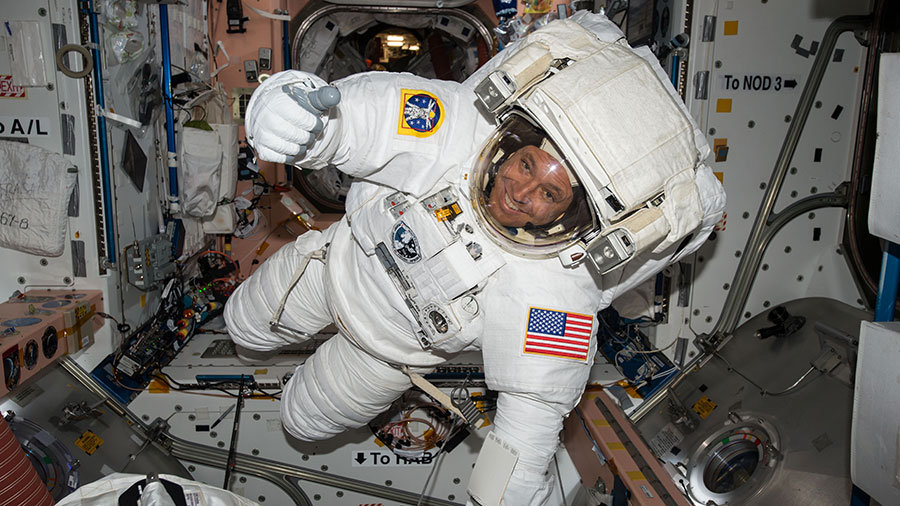 Commander Peggy Whitson will work outside the space station for the ninth time in her career on Friday. She will be joined by Flight Engineer Jack Fischer who will embark on his first spacewalk. The duo will exit the Quest airlock around 8 a.m. EDT for about 6.5 hours of external tasks.
They will replace an avionics box that provides power to science experiments, install a shield on the Pressurized Mating Adapter-3 and rig a new high-definition camera and pair of wireless antennas. NASA TV will broadcast live the 200th spacewalk at the station for assembly and maintenance starting at 6:30 a.m.
Whitson is also in the second week of a study that explores the differences in bone structure on Earth and in space. She swapped bone cell media inside the Microgravity Science Glovebox which is then stowed inside a science freezer. The experiment samples will be returned to Earth on a future SpaceX Dragon mission for analysis by scientists.
---
Get weekly video highlights at: http://jscfeatures.jsc.nasa.gov/videoupdate/