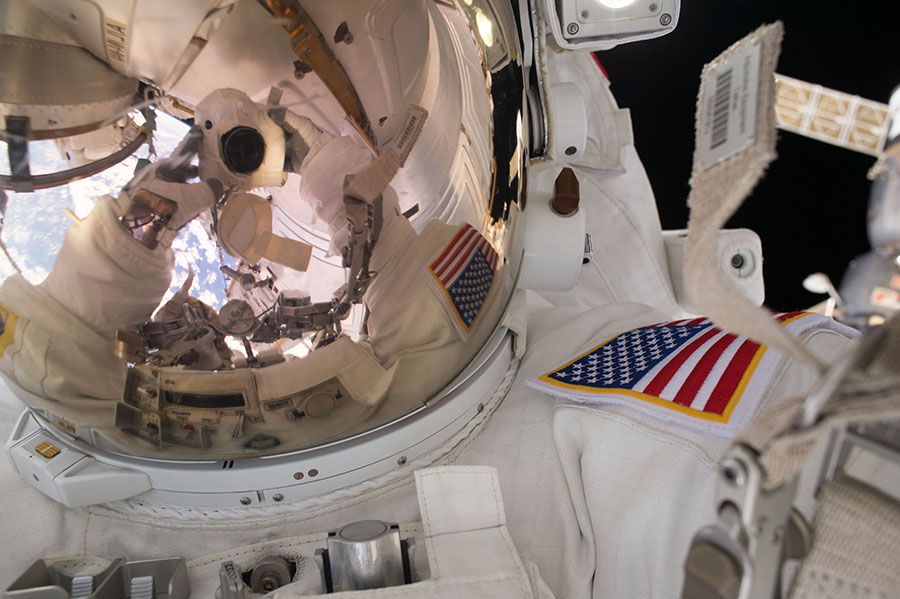 Expedition 51 Commander Peggy Whitson and Flight Engineer Jack Fischer of NASA will venture outside the International Space Station for a six-and-a-half hour spacewalk Friday, May 12. The spacewalk will begin at about 8 a.m. EDT, with complete coverage on NASA Television and the agency's website starting at 6:30 a.m.
Whitson and Fischer will replace a large avionics box that supplies electricity and data connections to the science experiments, and replacement hardware stored outside the station. The ExPRESS Carrier Avionics, or ExPCA is located on the starboard 3 truss of the station on one of the depots housing critical spare parts. It will be replaced with a unit delivered to the station last month aboard the Orbital ATK Cygnus cargo spacecraft.
This will be the 200th spacewalk in support of space station assembly and maintenance. Whitson, who already holds the U.S. record for most spacewalks by a female astronaut, will make this ninth excursion as extravehicular crew member 1, wearing the suit with red stripes. Fischer, extravehicular crew member 2, will wear the suit with no stripes on his first-ever spacewalk.
---
Get weekly video highlights at: http://jscfeatures.jsc.nasa.gov/videoupdate/