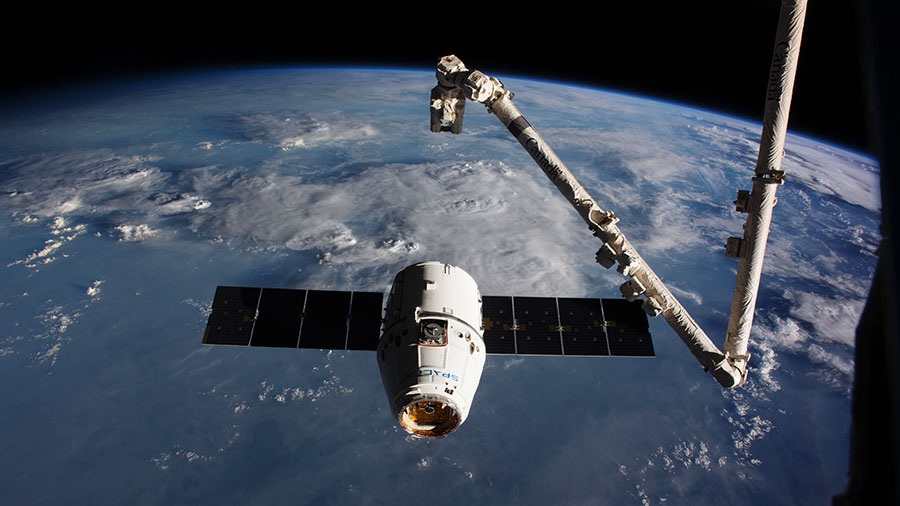 The Expedition 51 crew trained today for the next SpaceX Dragon mission due early next month. The five crew members also explored how microgravity affects their bodies to help scientists keep astronauts healthy in space.
The next Dragon mission, SpaceX CRS-11, is scheduled to launch June 1 to deliver new space science gear to the International Space Station. The commercial cargo craft will arrive three days later to begin its stay attached to the Harmony module for cargo operations.
NASA astronauts Peggy Whitson and Jack Fischer trained today to familiarize themselves with the robotic procedures during Dragon's rendezvous and approach. Fischer, with Whitson's assistance, will command the Canadarm2 robotic arm to grapple Dragon when it reaches a point 10 meters away from the station. Ground controllers will then take over and remotely install Dragon to Harmony with the Canadarm2.
The crew began its day taking body size measurements studying how an astronaut's shape changes during a spaceflight. Observations may result in new designs for space clothing and spacecraft work areas to improve mission effectiveness.
---
Get weekly video highlights at: http://jscfeatures.jsc.nasa.gov/videoupdate/