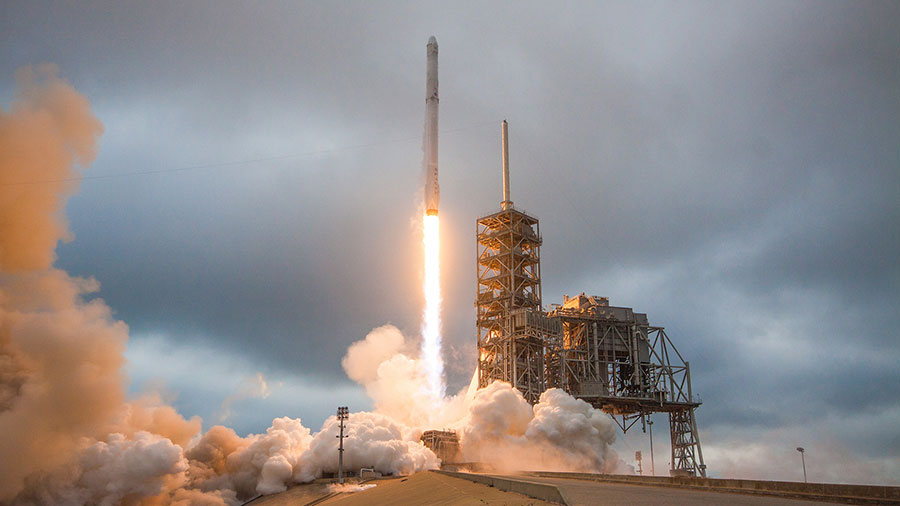 The Expedition 51 crew members are awaiting a new space shipment and getting ready for new science experiments. The crew is also preparing for the departure of a pair of International Space Station flight engineers.
The Falcon 9 rocket that will launch the SpaceX Dragon cargo craft to space is resting at its launch pad today at the Kennedy Space Center in Florida. Dragon will lift off Thursday at 5:55 p.m. EDT on a three-day trip to the station's Harmony module.
Inside the commercial space freighter is nearly 6,000 pounds of crew supplies, station hardware and science experiments. One of those experiments, Cardiac Stem Cells, will research how stem cells affect cardiac biology and tissue regeneration in space. The station's Microgravity Science Glovebox is being readied for the study which may provide insight into accelerated aging due to living in microgravity.
On Friday, cosmonaut Oleg Novitskiy will command the Soyuz MS-03 spacecraft to return him and European Space Agency astronaut Thomas Pesquet back to Earth after 196 days in space. The two crew members are packing their spacecraft with research samples, hardware and personal items for the near 3.5 hour ride home. The duo will undock from the Rassvet module at 6:47 a.m. EDT. They will then parachute to a landing in Kazakhstan at 10:10 a.m. (8:10 p.m. Kazakh time).
---
Get weekly video highlights at: http://jscfeatures.jsc.nasa.gov/videoupdate/