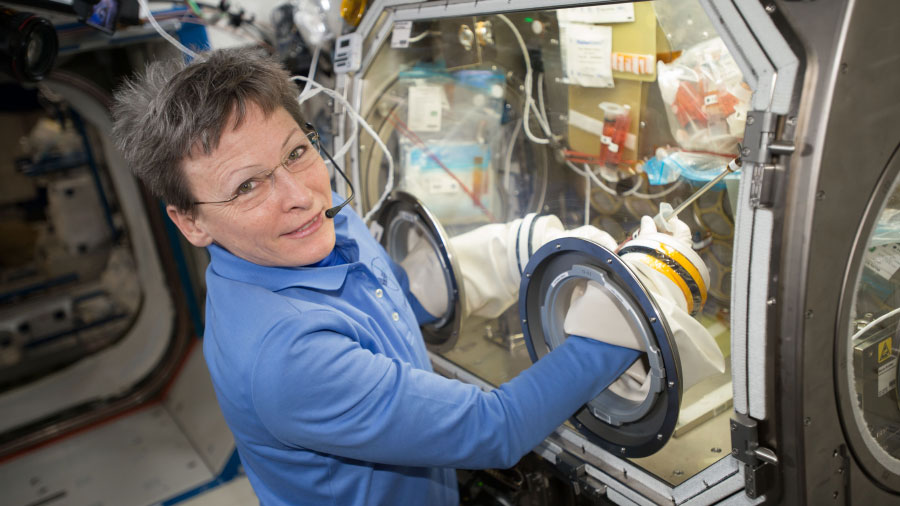 The Expedition 51 crew reviewed Friday's spacewalk today and researched how the human body adapts to microgravity. At the Johnson Space Center, three future International Space Station crew members introduced themselves live on NASA TV.
Astronauts Peggy Whitson and Jack Fischer reviewed procedures for Friday morning's spacewalk this morning. The duo will replace an avionics box that sends electricity and data to science experiments installed outside the space station. Flight Engineer Thomas Pesquet will assist the spacewalkers from inside the station. This will be the 200th spacewalk at the station for assembly and maintenance, the ninth for Whitson and the first for Fischer.
Whitson also continued researching the differences in bone growth in space versus Earth. Pesquet then joined cosmonaut Fyodor Yurchikhin for a muscle study using electrodes attached to their legs while exercising.
NASA astronauts Joe Acaba and Mark Vande Hei and cosmonaut Alexander Misurkin talked about their upcoming Expedition 53-54 mission today from Houston. The trio's mission is due to launch Sept. 13 and stay on orbit until March 2018.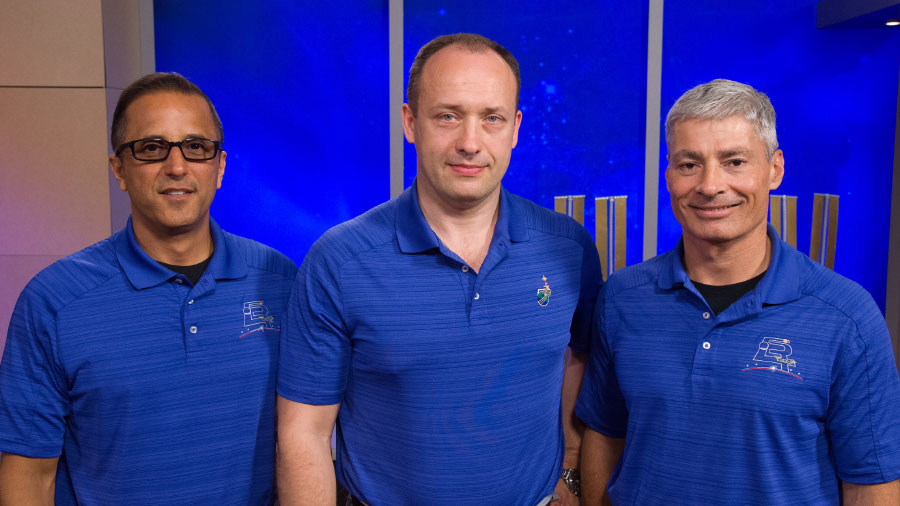 ---
Get weekly video highlights at: http://jscfeatures.jsc.nasa.gov/videoupdate/