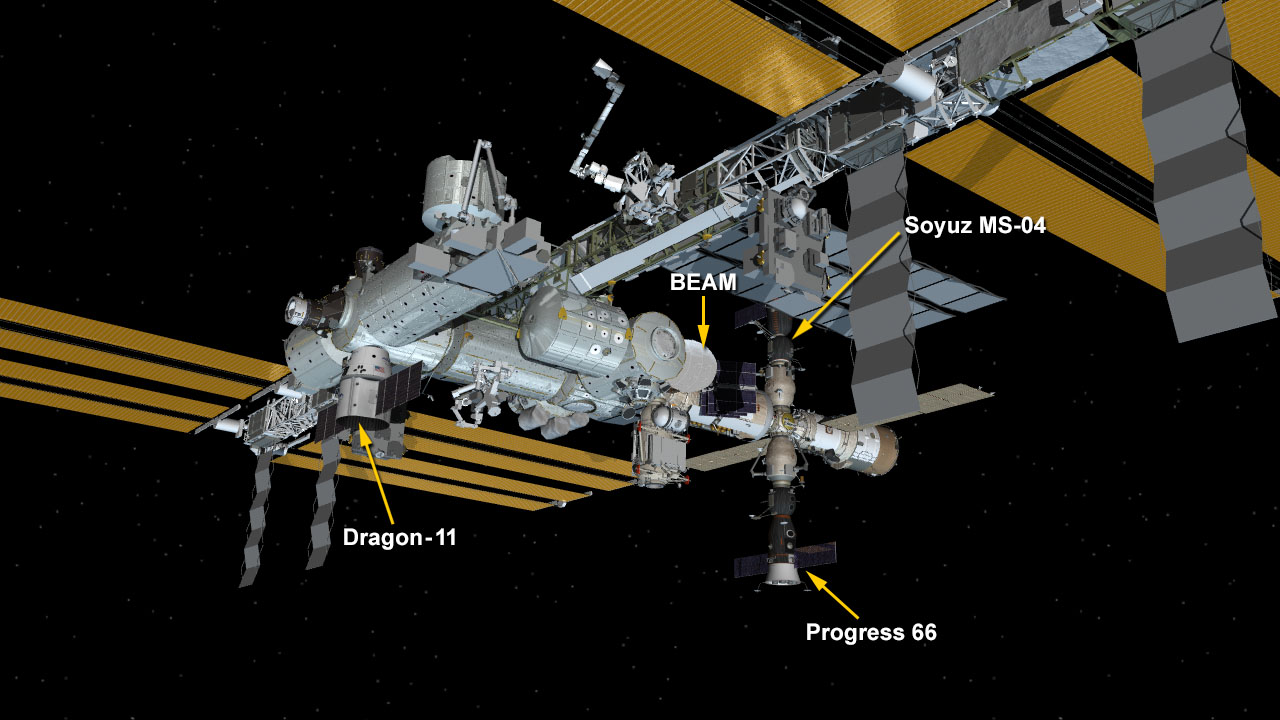 A little over two hours after it was captured by Expedition 52 Flight Engineers Jack Fischer and Peggy Whitson, the unpiloted SpaceX Dragon cargo craft was attached to the Earth-facing side of the Harmony module of the International Space Station. Ground controllers at Mission Control, Houston reported that Dragon was bolted into place at 12:07 p.m. EDT as the station flew 258 statute miles over central Kazakhstan.
Earlier, the Dragon was grappled by Fischer and Whitson using the Canadarm2 robotic arm at 9:52 a.m. EDT at the completion of a flawless two-day journey for the resupply vehicle following its launch atop a SpaceX Falcon 9 rocket from the Kennedy Space Center, Florida on Saturday.
The station crew expects to open Dragon's hatch later today to begin transferring time-critical scientific experiments. Dragon will remain attached to the complex until July 2, when it will be detached from Harmony and robotically released for its deorbit back into the Earth's atmosphere and a parachute-assisted splashdown in the Pacific Ocean.
---
Get weekly video highlights at: http://jscfeatures.jsc.nasa.gov/videoupdate/