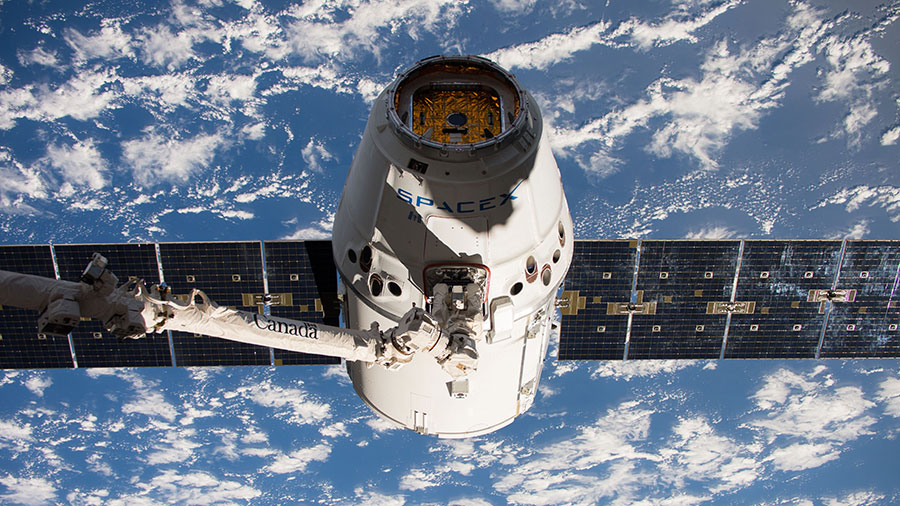 The three-member Expedition 52 crew is settling down with science and cargo transfers this week after a trio of space ships arrived and departed at the International Space Station. NASA also introduced 12 new astronaut candidates Wednesday who could fly farther into space on newer spacecraft than any astronaut before them.
NASA astronaut Peggy Whitson looked after a student experiment today that is exploring how molds and bacteria adapt to microgravity. Afterward, she measured the lighting in the Destiny and Kibo lab modules to help engineers understand how light affects the habitability of spacecraft.
Flight Engineer Jack Fischer of NASA installed and activated new science hardware delivered aboard the latest SpaceX Dragon cargo craft. Fischer also joined Commander Fyodor Yurchikhin to prepare the station for the departure and arrival of a pair of Russian cargo ships next week. The Progress 66 resupply ship will depart June 13 followed three days later with a new space delivery aboard the Progress 67 cargo craft. Both spaceships are uncrewed.
On Wednesday, NASA celebrated the introduction of 12 new astronaut candidates. The 2017 class will officially report for duty in August and begin training for potential missions aboard NASA spacecraft as well as SpaceX and Boeing commercial spaceships.
---
Get weekly video highlights at: http://jscfeatures.jsc.nasa.gov/videoupdate/