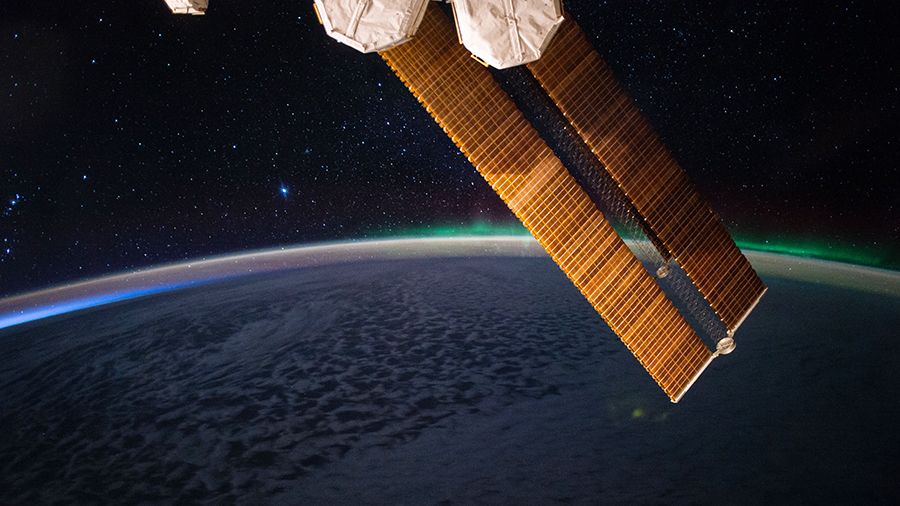 Onboard the International Space Station today, the Expedition 52 crew continued packing the SpaceX Dragon resupply ship for its departure Sunday morning. The crew is loading Dragon all week with scientific samples and station hardware for splashdown and retrieval in the Pacific Ocean.
SpaceX personnel will take a two-day boat ride with Dragon onboard and return it to port in southern California. NASA engineers will then unload Dragon on shore and ship the cargo back to Houston for analysis.
Meanwhile, the three station residents today continued exploring space science and gearing up for a Russian spacewalk. The trio also inspected safety gear and maintained station life support systems.
NASA astronaut Jack Fischer worked on the Electrostatic Levitation Furnace that levitates, melts and solidifies materials for physical research. He later joined Flight Engineer Peggy Whitson and stowed frozen science samples inside Dragon. Commander Fyodor replaced gear on a Russian spacesuit and checked it for leaks.
---
Get weekly video highlights at: http://jscfeatures.jsc.nasa.gov/videoupdate/