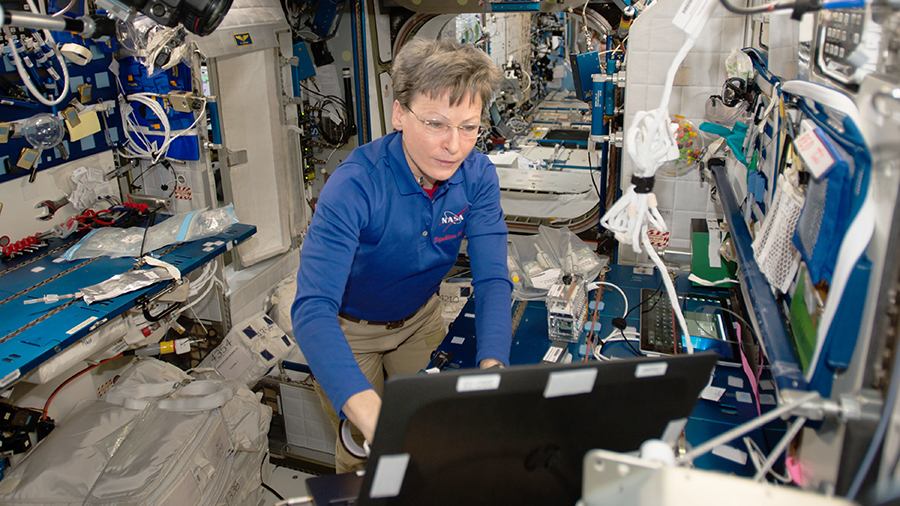 A pair of NASA astronauts are almost finished packing the SpaceX Dragon resupply ship and are training for its Sunday morning departure. The three-member Expedition 52 crew also explored life science researching microgravity's effect on microbes and plants.
Flight Engineers Peggy Whitson and Jack Fischer will be inside the Cupola Sunday to robotically release Dragon at 11:38 a.m. EDT. They duo trained today to prepare for Sunday's departure activities. The astronauts are also nearly done loading Dragon with time-sensitive research samples and used station hardware for analysis on Earth by scientists and engineers.
The commercial space freighter will parachute to a splash down in the Pacific Ocean about 5-1/2 hours after release. A SpaceX team will retrieve Dragon from the ocean and ship it to port in southern California. NASA engineers will then unload Dragon on shore and return the cargo back to Houston for analysis.
Today's life science activities included photographing mold and bacteria samples for a suite of student-designed experiments. Finally, microbes that have been swabbed from station surfaces are set to be examined for extremophiles, or microorganisms that live in extreme conditions that are normally hostile to life.
---
Get weekly video highlights at: http://jscfeatures.jsc.nasa.gov/videoupdate/