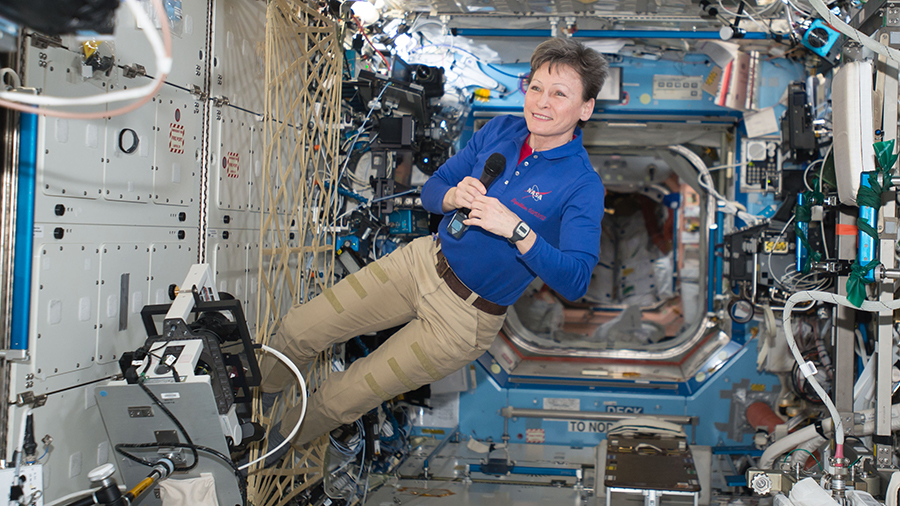 Expedition 52 continued exploring today how microgravity impacts humans and technology to improve future spaceflight and benefit life on Earth. The trio also conducted an array of maintenance activities including space plumbing.
NASA astronaut Peggy Whitson took a look today at how living in space affects her ability to work on interactive tasks. The Fine Motor Skills study, which has been taking place for over two years, is researching the skills necessary for astronauts to interact with next-generation space technologies. Observations may impact the design of future spacecraft, spacesuits and habitats.
Jack Fischer, a first time space flyer from NASA, wrapped up operations with the Group Combustion Module experiment today. The combustion study was exploring how flames spread as the composition of fuel changes in space. Results could benefit the development of advanced rocket engines and improve cleaner, more efficient engines on Earth.
Whitson and Fischer also worked on a variety of plumbing tasks including collecting water samples and swapping and filling recycle tanks on the Urine Processing Assembly. Commander Fyodor Yurchikhin connected power and network cables before moving on to activating an antenna and more plumbing work.
---
Get weekly video highlights at: http://jscfeatures.jsc.nasa.gov/videoupdate/